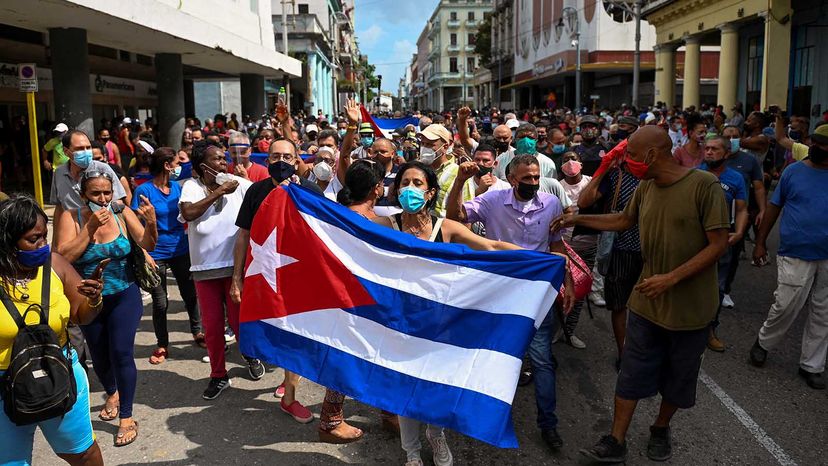 Street protests erupted across Cuba July 11, 2021, with crowds of Cubans demonstrating against food scarcity, medicine shortages and economic misery in their island nation. Some demanded "freedom" and the end of "dictatorship" — anti-government sentiments that were soon echoed in the United States by Cuban Americans and politicians, including President Joe Biden.
In a televised address, Cuban President Miguel Díaz-Canel blamed the spontaneous demonstrations — by far the largest mass protests in decades — on U.S. interference and threatened a "battle in the streets." Protesters say hundreds were arrested.
These four stories describe current conditions in Cuba and the recent history behind this rare public outpouring of anger.