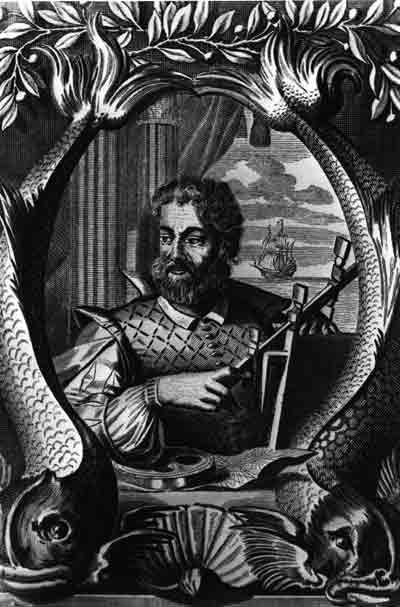 Henry Guttmann/Getty Images
Christopher Columbus (1451-1506) was a navigator and explorer who made four voyages to the 'New World'. He died in poverty in Valladolid, Spain and is buried in Seville Cathedral. See more from his life and adventures in this gallery.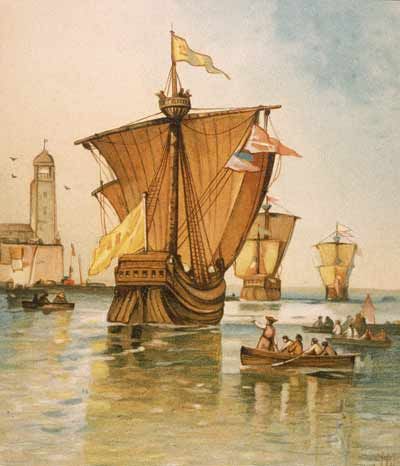 Kean Collection/Getty Images
This illustration depicts the Christopher Columbus' fleet. His ships -- the Nina, Pinta and Santa Maria -- departed from Spain on August 3, 1492.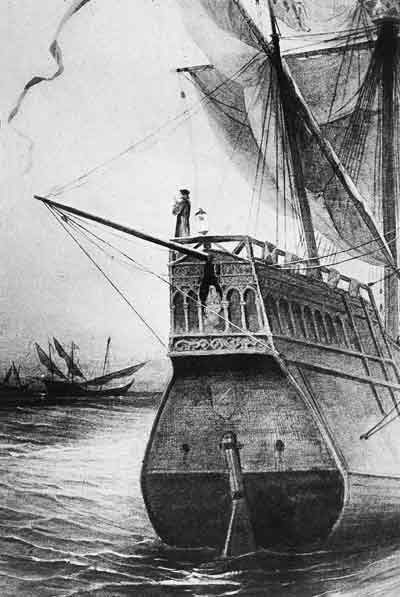 Kean Collection/Getty Images
Engraving of Italian explorer Christopher Columbus standing atop the Santa Maria on his voyage to the New World. On the first trip his crew spent 5 weeks at sea before sighting land.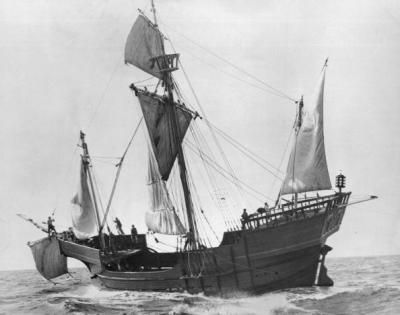 Hulton Archive/Getty Images
This is a replica of Columbus' flagship, the Santa Maria. It was only about 70 feet long -- a small ship considering the the voyage the crew undertook.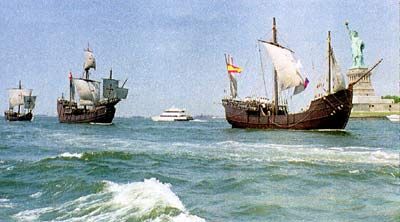 Replicas of Columbus' ships sail past the Statue of Liberty in this 1992 anniversary celebration.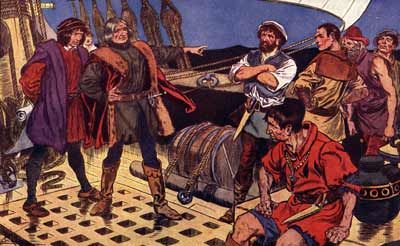 Hulton Archive/Getty Images
Columbus exhorts his men to persevere on their voyage of discovery in this illustration.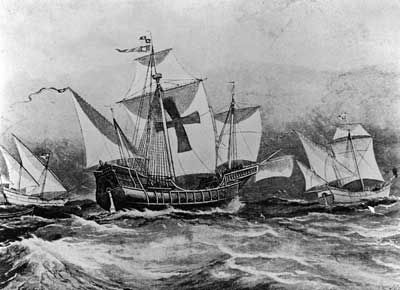 This engraving shows the fleet approaching the New World in October of 1492, more than two months after leaving Spain.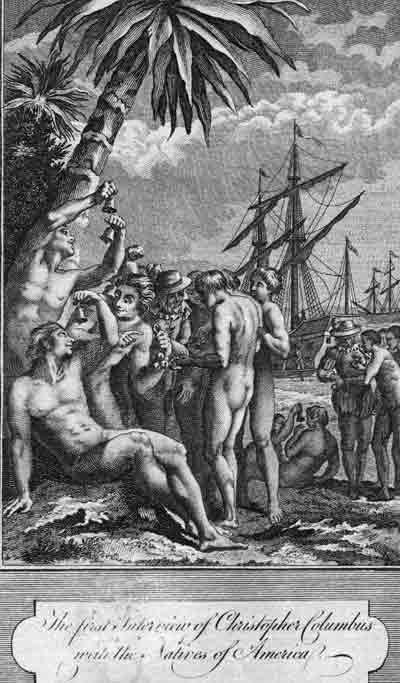 Hulton Archive/Getty Images
Christopher Columbus met the peaceful, friendly natives of the Caribbean on October 12, 1492. They are depicted here as being fascinated by trinkets like a bell.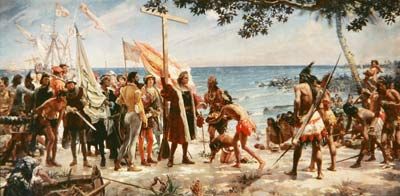 This undated painting shows Christopher Columbus arriving at one of the Caribbean islands on his voyage of discovery. See another meeting between Columbus and the natives on the next page.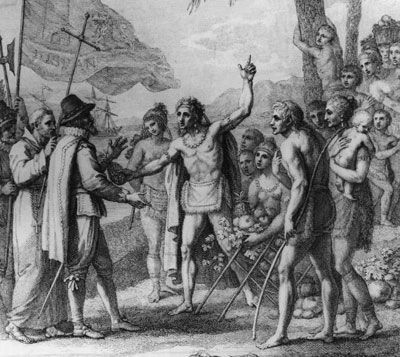 Hulton Archive/Getty Images
This engraving shows an encounter between Christopher Columbus and natives of Cuba.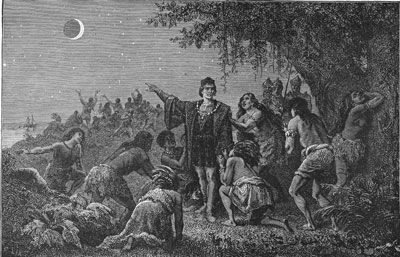 Frederic Lewis/Getty Images
On February 29th 1504, on the island of Jamaica, Columbus won favor with the locals by predicting a lunar eclipse. He had been stranded on the island for eight months after beaching two of his ships.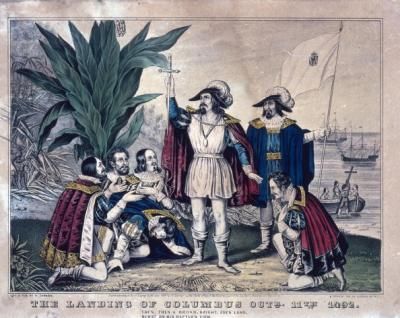 Whatever the rest of his legacy, it's undeniable Christopher Columbus shook up European cooking with his New World imports. Plants introduced to Europe after Columbus' voyages include corn, potatoes, tomatoes, vanilla and cacao beans.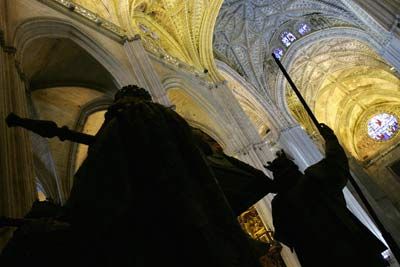 The tomb of Christopher Columbus lies in a cathedral in Seville, Spain. See what may be the bones of Columbus in the next photo.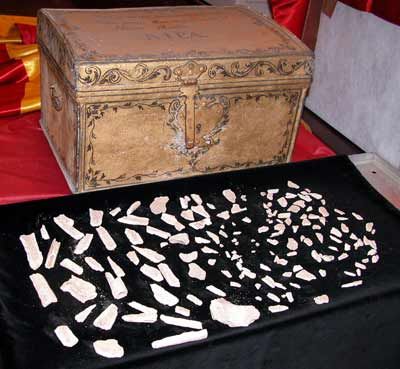 These remnants of bones are purported to be those of Christopher Columbus. See replicas of the Columbian fleet in the next photo. Read more about Columbus in Did the Chinese beat Columbus to America?