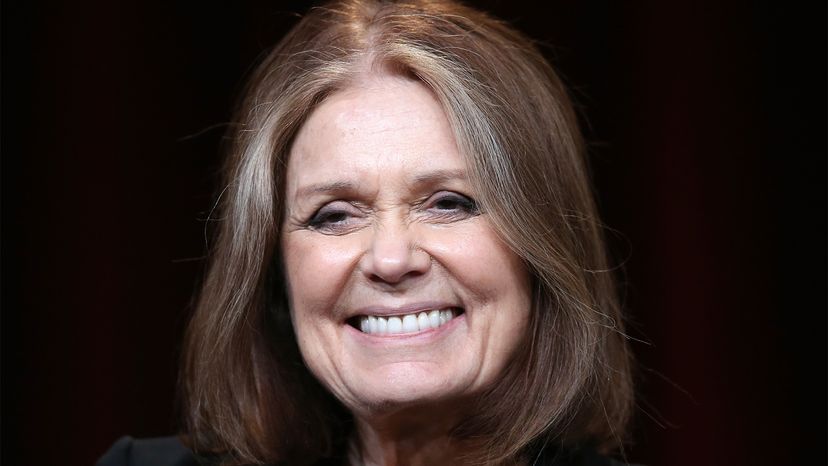 Here we are. Four waves and well over a century into the feminist movement, and let's just say there's still a fair amount of confusion over what the heck a feminist actually is. "A big misconception about feminism (still!) is that feminism means that you don't like men," says Jennifer Berger, executive director of About-Face, a nonprofit that teaches teen girls to question messages in media and other forms of culture. "Nope. We don't like patriarchy, which is a system — albeit created by men — that puts men at the center of everything."
That's certainly one way to sum it up. Another succinct definition that you may want to point misled people to? "A feminist is anyone who recognizes the equality and full humanity of women and men."‬ Those are the simple, straightforward words of a woman many consider to be the "Mother of Feminism" (or at least one of its more modern incarnations): Gloria Steinem.
For people like Berger, whose organization educates girls in the classroom and online to take action in the form of long-term social change, Steinem is a revolutionary pioneer and someone who changed the face of the feminist movement. "Anyone who's a feminist has had that 'moment' when we realize we have to do something about sexism," she says. "There are so many feminists who are self-identified men who truly want equality between genders, races and all people — I've met so many of them! Feminism is: 'a belief that women and men should have equal opportunities.' That's it! Who can't get behind that?"
Thanks to the work of Steinem and countless others, it's getting harder to deny the importance of the feminist movement and the ongoing need for more participation and understanding in the fight for equality.