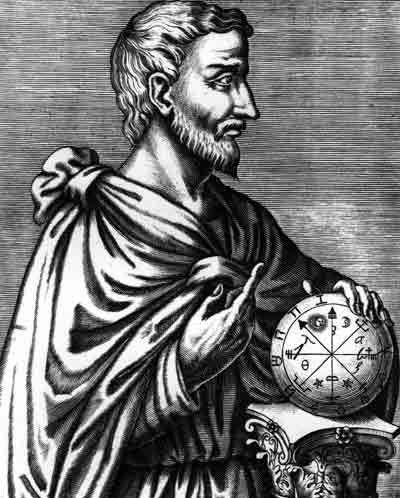 Hulton Archive/Getty Images
This illustration shows the Greek sage and mathematician Pythagoras, who flourished in the 6th century BC. He was the first to identify himself as a philosopher, or 'lover of wisdom'.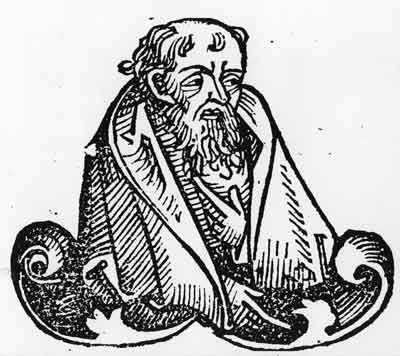 Hulton Archive/Getty Images
Empedocles (c.490-c.430 BC) was a Greek philosopher and statesman who originated the idea that four elements make up everything that exists: fire, water, air and earth.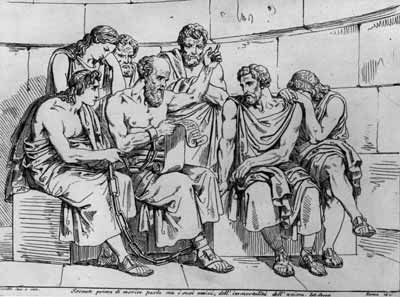 Hulton Archive/Getty Images
The Greek philosopher Socrates (469-399 BC) teaches his ideas to the young Athenians whilst awaiting his execution. Though he did not write down his work, his influence was wide.
Hulton Archive/Getty Images
Socrates was forced to commit suicide in prison by drinking hemlock. Here he is surrounded by his grieving friends and followers.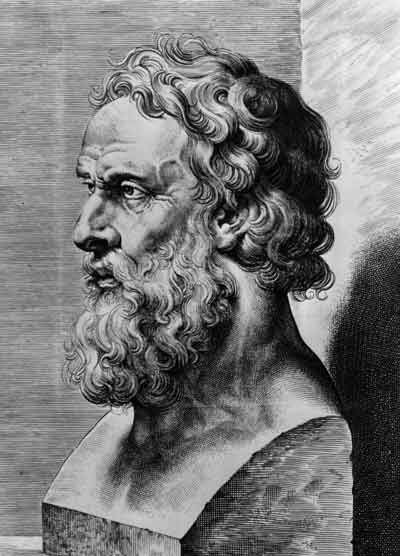 Hulton Archive/Getty Images
This bust of the Greek philosopher Plato (c.428-c.348 BC) shows one of the most important philosophers in the history of mankind. He is known especially for his Socratic dialogues.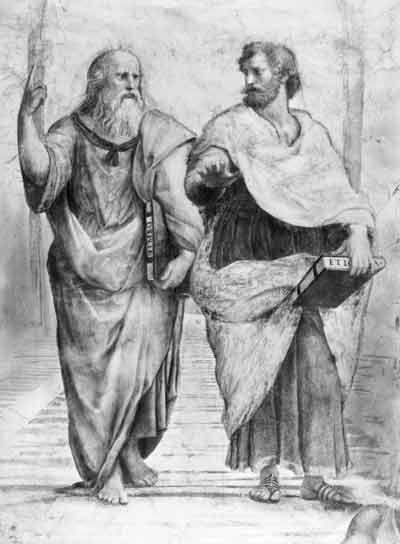 Plato Aristocles is shown here with the philosopher and scientist Aristotle (384-322 BC), his foremost student and one of the best thinkers of ancient Greece.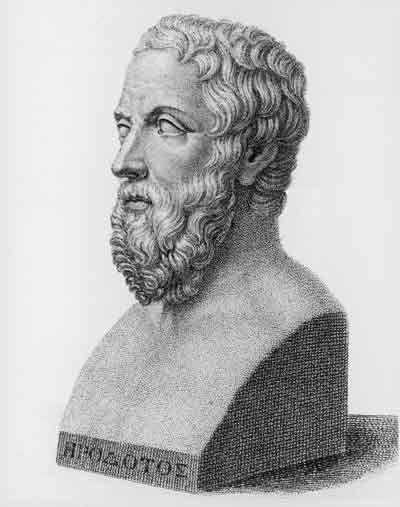 Archive Photos/Getty Images
Herodotus (c.484-c.424 BC) was a Greek historian who traveled widely. He wrote a history of the Greco-Persian Wars and is often called the 'Father of History.'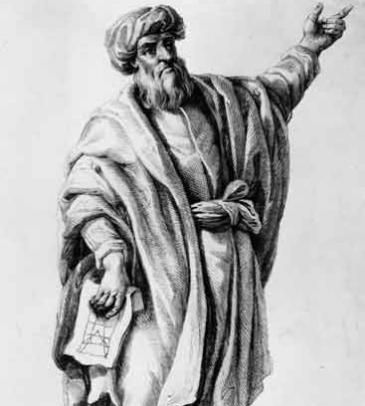 Hulton Archive/Getty Images
Euclid was a mathematician, but also wrote works on logic and reasoning. Read more in Did the ancient Greeks get their ideas from the Africans?