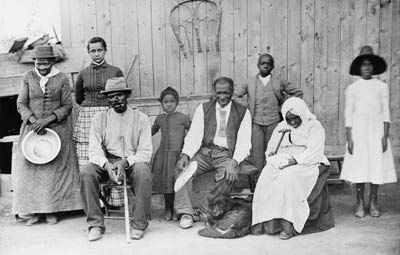 On the far left is Harriet Tubman, who was born into slavery. She married a free black man while she was a slave, and later escaped to freedom in 1849.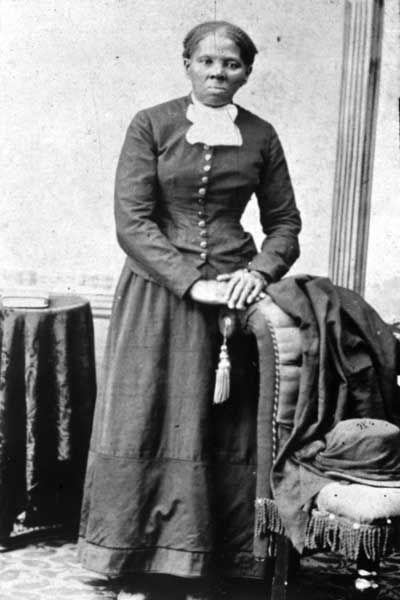 A $100 reward was offered for Harriet Tubman after she escaped. Despite the risks, she returned more than a dozen times to help other fugitives to safety.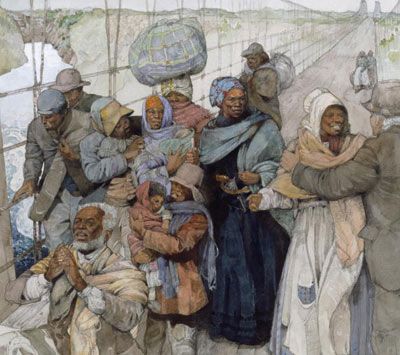 Jerry Pinkney/National Geographic/Getty Images
This painting shows Harriet Tubman as she escorts escaped slaves into Canada. The Fugitive Slave Law of 1850 made it more dangerous for escaped slaves to remain in the States. Her service continued even during the Civil War.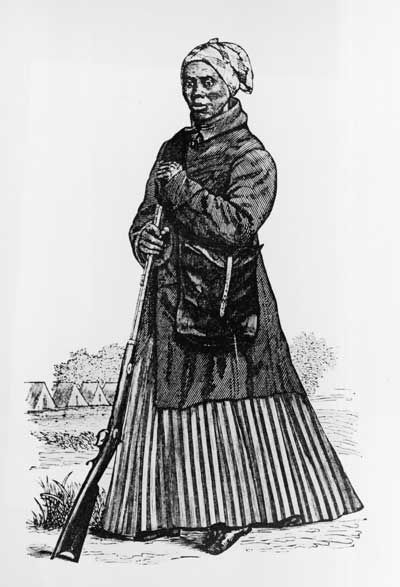 Hulton Archive/Getty Images
During the Civil War, Tubman served as a nurse and laundress, and later she worked as a spy with the Union Army. Learn about the Underground Railroad on the next pages.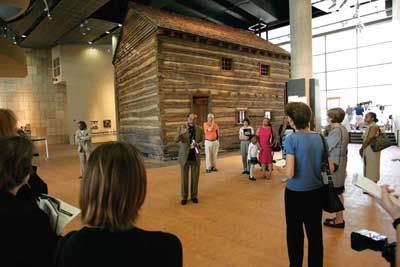 This building is a slave pen -- one of the many way stations in the American slave trade -- on exhibit at the National Underground Railroad Freedom Center in Cincinnati.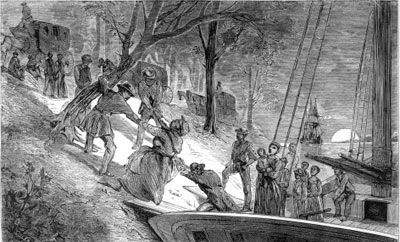 American School/Bridgeman Art Library/Getty Images
Like the way stations of the slave trade, the Underground Railroad network had many safe houses along its informal route to freedom. This engraving shows escaped slaves arriving on an island near Philadelphia.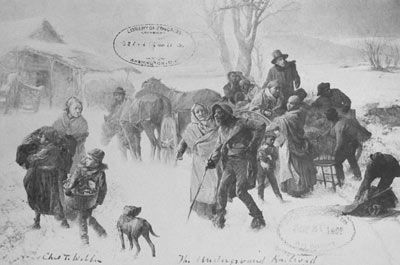 Charles H. Phillips//Time Life Pictures/Getty Images
The slaves pictured here have achieved freedom, thanks to heroes like Harriet Tubman. The next photos show Tubman later in life.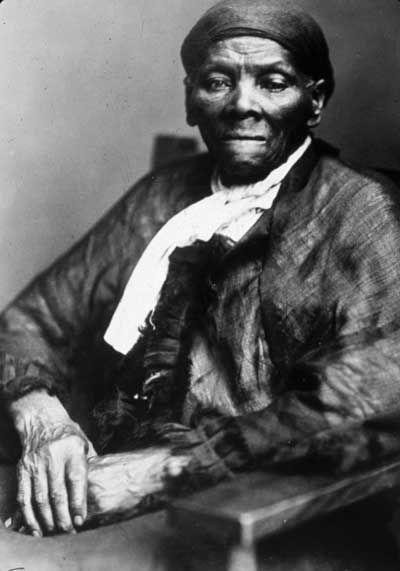 After the Civil War, Tubman spent her last years in Auburn, New York, with her family. She married again in 1869, and she and her husband adopted a girl five years later.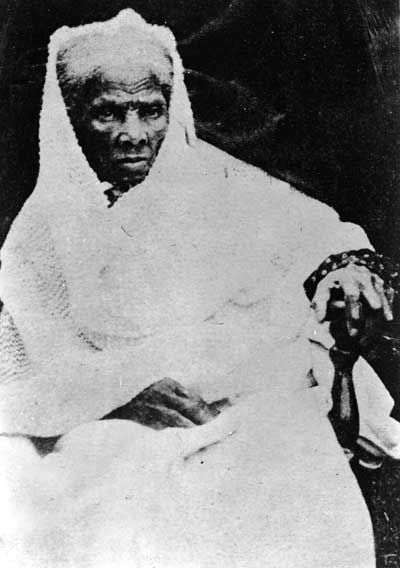 Kean Collection/Getty Images
Harriet Tubman lived until 1913, spending some of her later years working for women's suffrage. Read more about Tubman and other abolitionist heroes in How the Underground Railroad Worked.