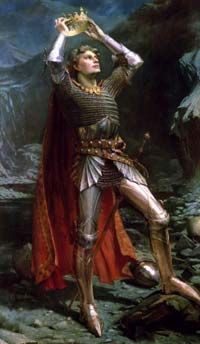 The historical existence of King Arthur is disputed. But truthful or not, the stories and legends surrounding his life have only become more widespread.
King Arthur is shown in this miniature from "Flores Historiarum," a 13th-century chronicle of English history.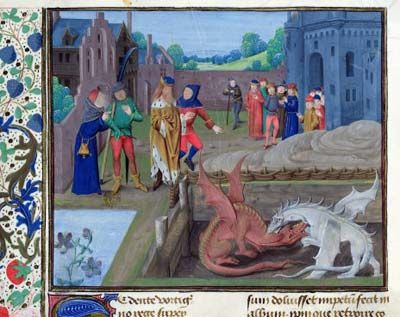 This painting shows the battle of the red and white dragons with the King and Merlin looking on. The red dragon foretold the coming of King Arthur and victory over the Saxons.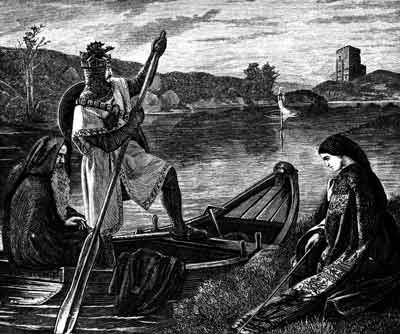 King Arthur crosses the waters on the way to the isle of Avalon. It was at Avalon that he would find the legendary sword Excalibur, and where he would go to nurse his mortal wounds after fighting the usurper Mordred.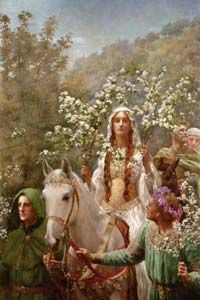 Guinevere was King Arthur's queen, perhaps best known for her affair with Sir Lancelot. See a picture of Lancelot on the next page.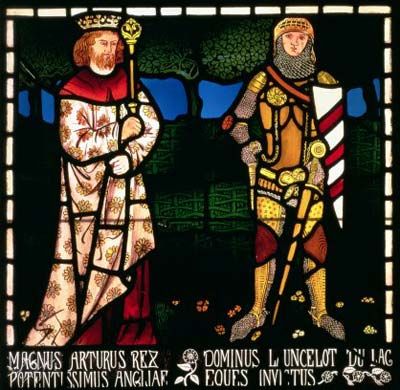 Known just as well as King Arthur is Sir Lancelot, shown here to the right of his king. The introduction of Lancelot to Arthurian literature began with French writer Chretien de Troyes in the 12th century.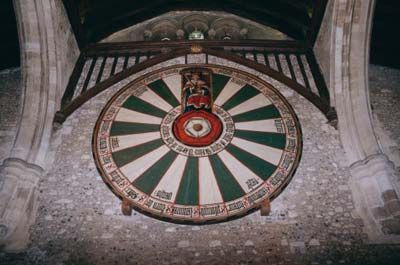 The round table that hangs in Winchester Castle was once thought to be King Arthur's. See more pictures from King Arthur's court on the following pages.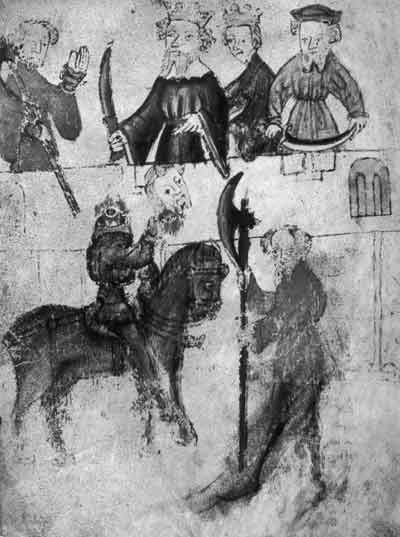 The Green Knight shows his own severed head to King Arthur in this scene from the legend of Sir Gawain and the Green Knight. Sir Gawain's exploits were added to Arthurian legend in a late 14th-century poem.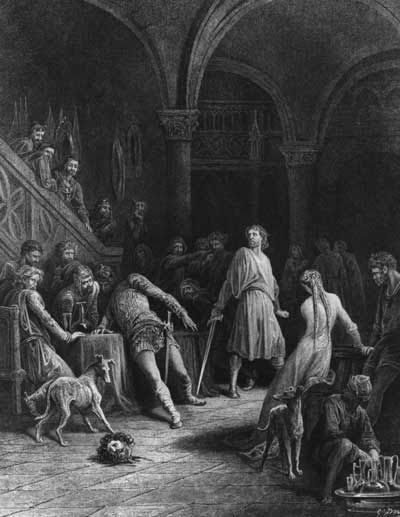 In this engraving, a man's head has been cut off by one of King Arthur's knights. Watched by the courtiers, it rolls across the floor. See more drama in King Arthur's court on the next page.
In this scene, King Arthur is surrounded by courtiers and the fainting figure of a woman. Take a look at the famous castle at Camelot on the next page.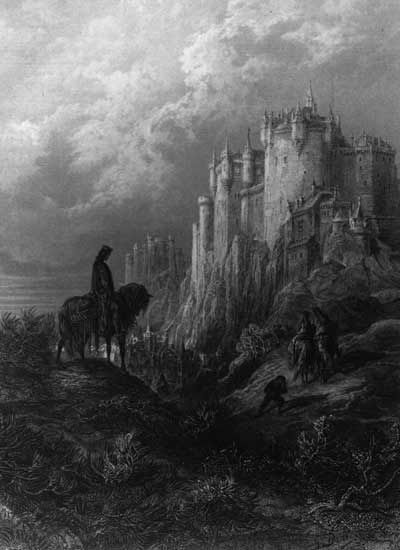 Camelot was the legendary location of King Arthur's court where the Knights of the Round Table gathered. Where is the real Camelot?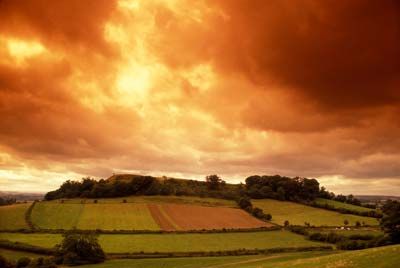 Sunrise over castle ruins in South Cadbury, England. This site is one that some claim as the location of Camelot, though it probably never existed.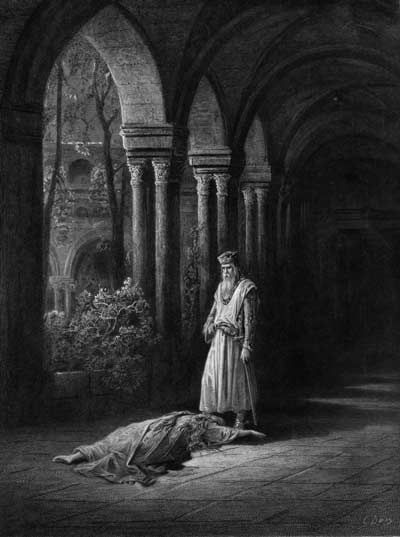 King Arthur bids farewell to a grief-filled Queen Guinevere after learning of her betrayal with Sir Lancelot.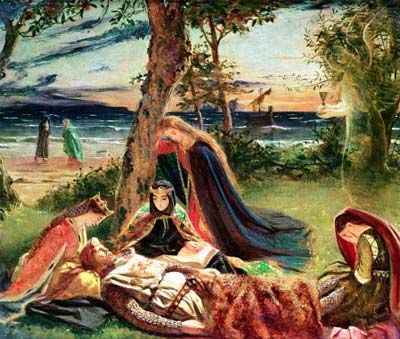 King Arthur received mortal wounds battling Mordred to regain his throne. He was returned to Avalon and never seen again. Read more about Arthurian legends in How King Arthur Worked.