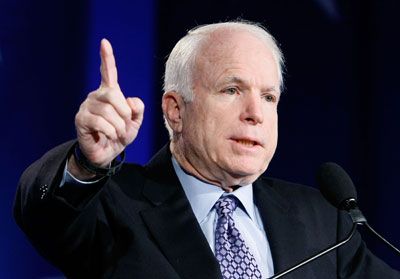 Senator John McCain gained a reputation as a leader in campaign finance reform. His political career began after service in the military. Read more in How John McCain Works.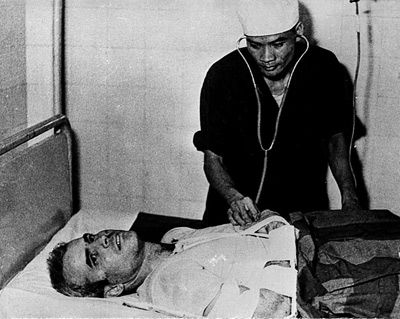 This 1967 photo shows U.S. Navy Airforce Major John McCain being examined by a Vietnamese doctor. McCain was captured in 1967 in Hanoi after his Navy warplane was downed by the Northern Vietnamese army during the Vietnam War.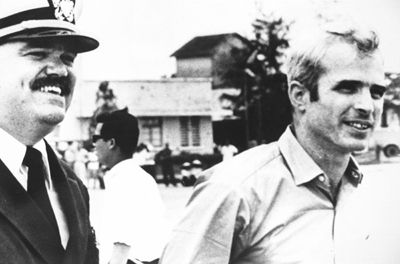 Lt. Cmdr. John McCain is led to a waiting transport plane after his release from the "Hanoi Hilton" in March 1973. He retired from the Navy in 1981.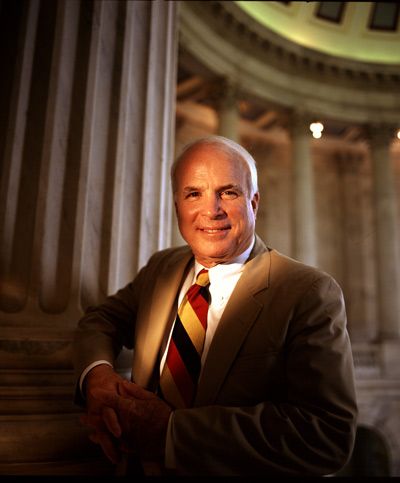 Ted Thai/Stringer/Time and Life Pictures/Getty Images
Senator John McCain poses in the U.S. Capitol building in Washington, D.C. McCain started his political career after leaving the military, and has served in Congress since 1982.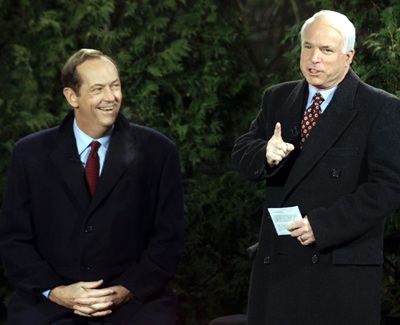 Democratic Presidential Candidate and former U.S. Senator Bill Bradley looks on as Republican candidate Senator John McCain makes a point during a joint town meeting on Campaign Finance Reform.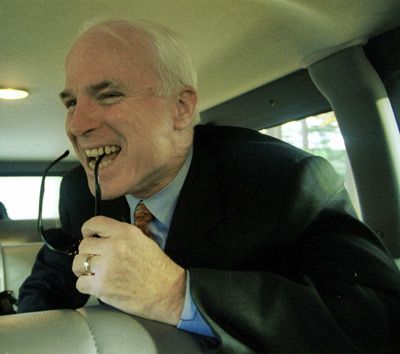 Karin Cooper/Getty Images
Republican presidential candidate John McCain laughs with the press on a typical day of campaigning on November 14, 1999, in New Hampshire.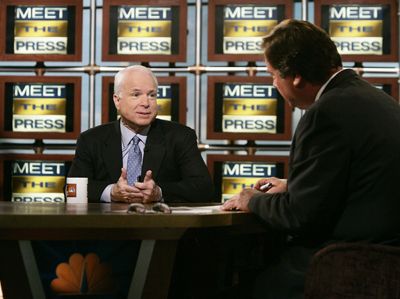 Alex Wong/Getty Images for Meet the Press
Senator John McCain discusses his controversial opinions on stem cell research and immigration reform with Tim Russert on "Meet the Press" in 2005.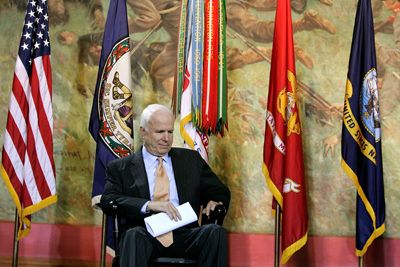 Senator John McCain is announced at the Virginia Military Institute in 2007 before an address on Iraq War policy. McCain's support for the war hasn't wavered since the U.S. invaded in 2003.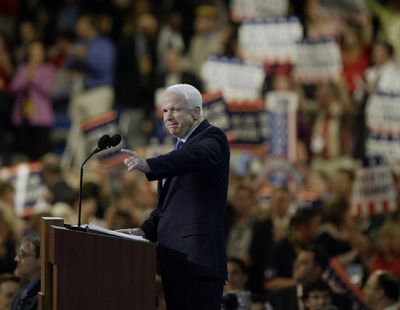 Tim Sloan/AFP/Getty Images
McCain addresses the Republican National Convention at Madison Square Garden in New York City on August 20, 2004.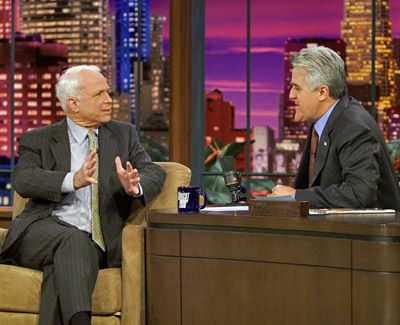 Paul Drinkwater/NBC/Handout/Getty Images
McCain made a guest appearance on The Tonight Show with Jay Leno on November 4, 2004. The senator discussed his relationship with Senator John Kerry and the rumors of a possible Kerry/McCain ticket in the just-completed presidential election.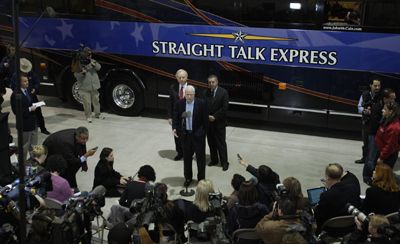 Don Emmert/AFP/Getty Images
McCain stands before the Straight Talk Express in Phoenix in February 2008. He resurrected the nickname from his 2004 presidential campaign.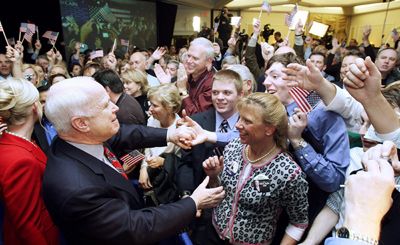 Following big wins in Iowa, New Hampshire, South Carolina and Florida during the primaries in 2008, McCain's presidential campaign was given new life.
Chip Somodevilla/Getty Images
John McCain receives the endorsement of President George W. Bush on March 5, 2008, the day after McCain clinched the 2008 Republican presidential nomination.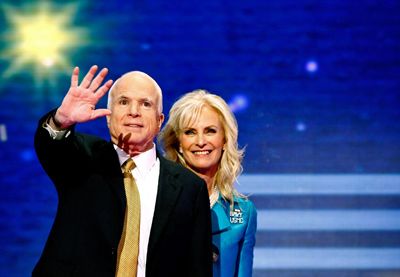 Chip Somodevilla/Getty Images
John McCain and his wife Cindy McCain stand on stage during day four of the Republican National Convention on September 4, 2008 in St. Paul, Minnesota.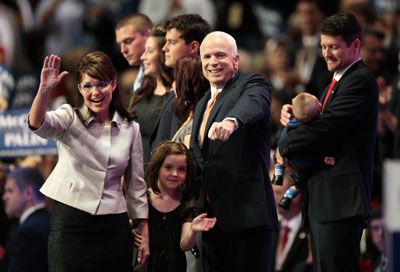 Vice presidential running mate Sarah Palin and her family join McCain onstage at the Republican National Convention. Read more about the candidate in How John McCain Works.