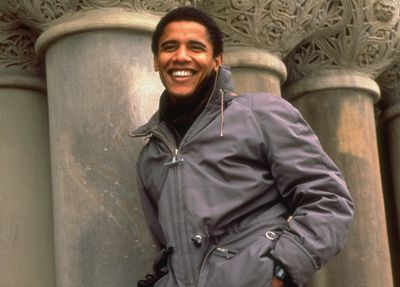 Steve Liss/Time Life Pictures/Getty Images
Barack Obama is pictured here after he was elected the first African-American president of the Harvard Law Review in 1990. Read more in How Barack Obama Works.
Simon Maina/AFP/Getty Images
Barack Obama tours his ancestral homeland Kenya with his grandmother, Sarah Obama, in August 2006.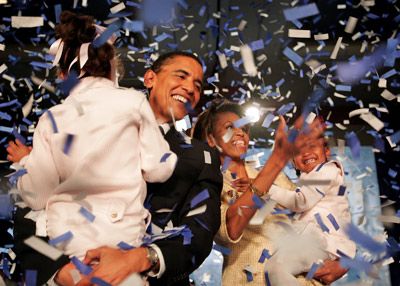 Barack Obama won the U.S. Senate race against Republican rival Alan Keyes on November 2, 2004 in Chicago, Illinois. Here Obama celebrates his victory with his daughter Malia, wife Michelle and youngest daughter Sasha.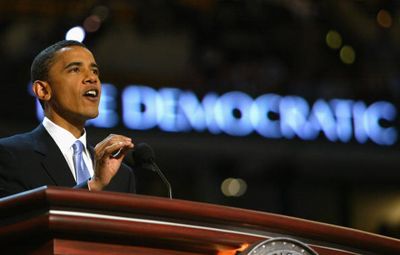 Spencer Platt/Getty Images
Obama delivered the keynote address at the 2004 Democratic National Convention in Boston. The speech brought national attention to the young Senator.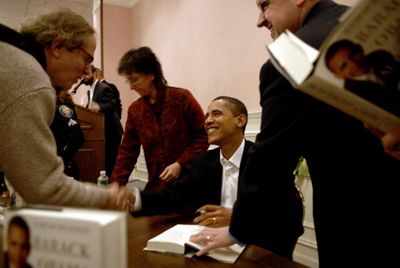 Obama signs copies of his second book, "The Audacity of Hope" -- which includes his positions and plans on issues facing the U.S. -- in New Hampshire in 2006.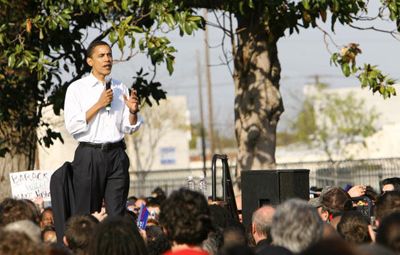 Obama stands on the stage at a campaign rally in Los Angeles in February 2007.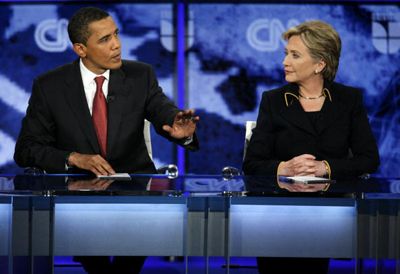 The close race between Senators Hillary Clinton and Barack Obama (shown at a debate in Texas) in the 2008 primaries caused concern over the role superdelegates would play in choosing the party's nomination.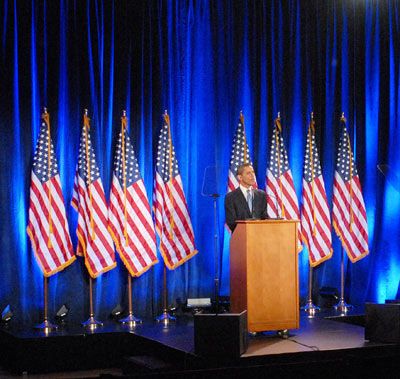 William Thomas Cain/Stringer/Getty Images
Barack Obama gave a major address on race and politics on March 18, 2008 in Philadelphia, Pennsylvania. Obama rejected the controversial statements by his pastor Rev. Jeremiah Wright and spoke of the need to move beyond the racial divide.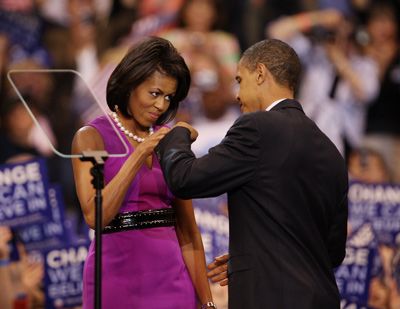 Obama and his wife Michelle bump fists at an election night rally on June 3, 2008 in St. Paul, Minnesota. Obama clinched the Democratic presidential nomination after that day's primaries in South Dakota and Montana.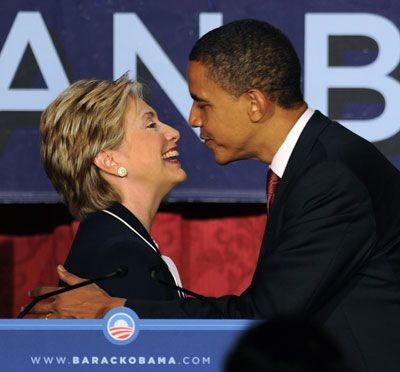 Timothy A. Clary/AFP/Getty Images
Foes no more: After Obama clinched the Democratic nomination in June 2008, Clinton withdrew from the race and gave her support to him. Here they're shown at a Women for Obama fundraiser in July 2008.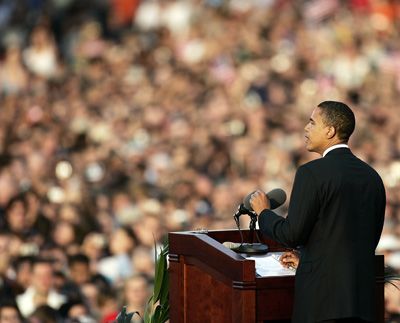 Carsten Koall/Stringer/Getty Images
Obama spoke in Berlin, Germany on July 24, 2008. Police confirmed about 200,000 people attended the speech on the historic U.S.-German partnership and the need to strengthen transatlantic relations to meet 21st century challenges.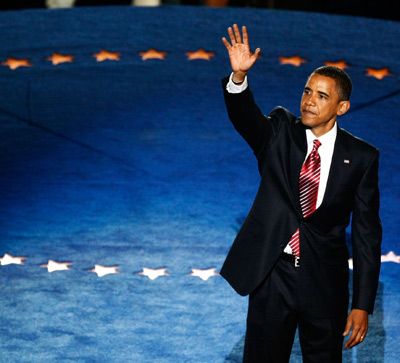 Chip Somodevilla/Getty Images
Obama waves to the crowd after his speech at the Democratic National Convention on August 28, 2008 in Denver, Colorado. Obama is the first African-American to be officially nominated as a candidate for U.S. president by a major party.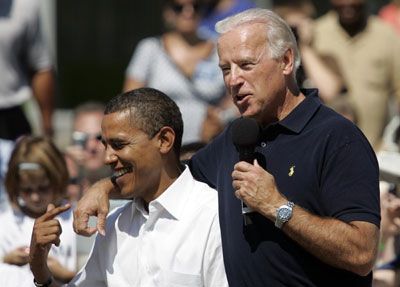 Barack Obama shares a laugh with his vice presidential running mate, Senator Joe Biden, on the campaign trail in Toledo, Ohio.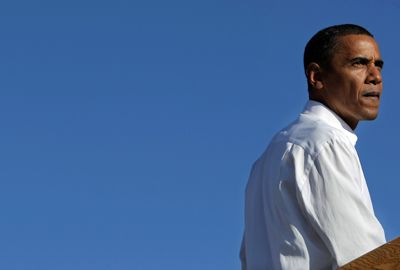 Doug Pensinger/Getty Images
Democratic Presidential nominee Barack Obama speaks at a rally in Pueblo, Colorado in September 2008.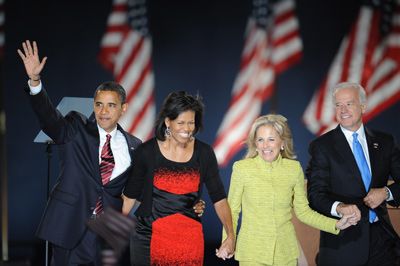 Stan Honda/AFP/Getty Images
President-Elect Barack Obama and wife Michelle stand with running mate Joe Biden and his wife Jill after their election night victory on November 4, 2008. Read more about Obama in How Barack Obama Works.