Queen Elizabeth II greets members of the House of Lords for the State Opening of Parliament in London, England. See more pictures of royalty in the following photos, starting with early European monarchs.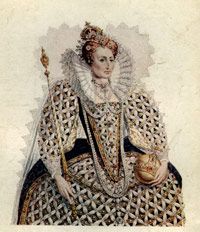 Hulton Archive/Getty Images
Queen Elizabeth I, depicted on the occasion of the defeat of the Spanish Armada in 1588. Elizabeth I was the last of the House of Tudor.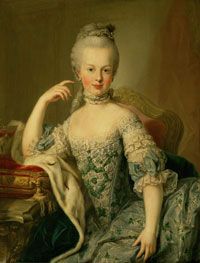 Marie Antoinette was born an archduchess and later became Queen of France. See another picture of Marie Antoinette and learn more about her fate on the next page.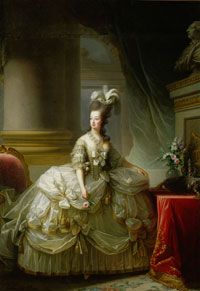 Marie Antoinette is painted here in one of her elaborate gowns and signature hairstyles. She was later executed on the guillotine during the French Revolution. See pictures of today's best-known royal family next.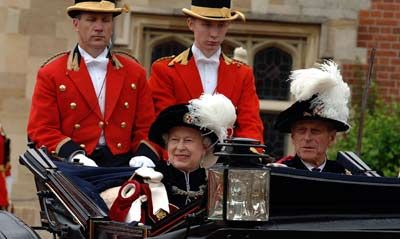 Photo by Anwar Hussein/WireImage
Queen Elizabeth II and Prince Philip leave in an open carriage following the annual Order of the Garter Ceremony at St. George's Chapel in 2007. Queen Elizabeth II has reigned since 1952.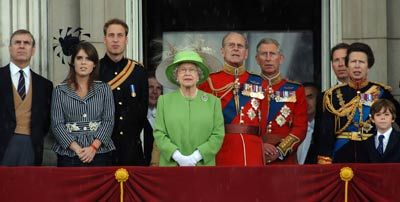 Anwar Hussein Collection/ROTA/WireImage
Prince Andrew, Princess Eugenie, Prince William, Queen Elizabeth II, Prince Philip, Prince Charles, and others stand on the balcony at Buckingham Palace.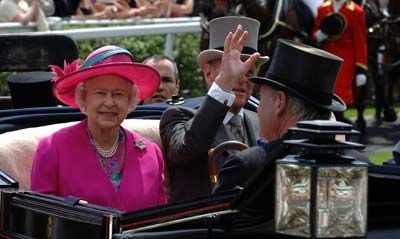 Anwar Hussein Collection/ROTA/WireImage
Queen Elizabeth ll and Prince Philip, Duke of Edinburgh ride in an open carriage. The couple were married in 1947.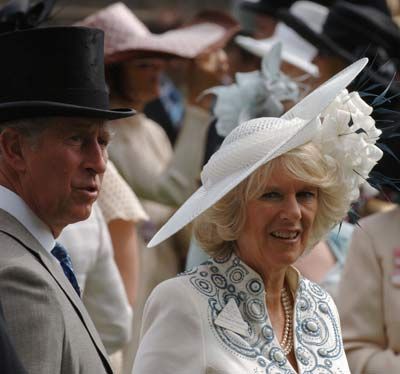 Prince Charles, Prince of Wales and Camilla, Duchess of Cornwall attend the first day of horseraces at Royal Ascot in 2007. See another photo of Prince Charles next.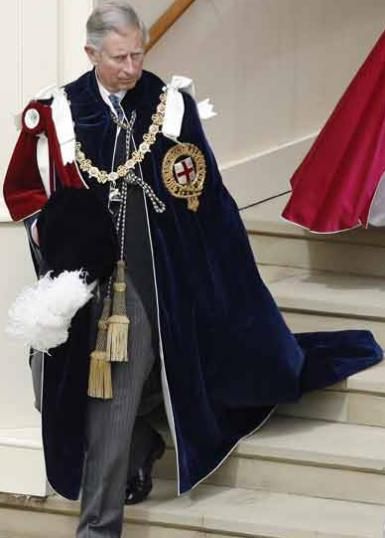 Leon Neal/AFP/Getty Images
Prince Charles departs after attending the Garter service at St George's Chapel at Windsor Castle. The next photos show royalty from around the world.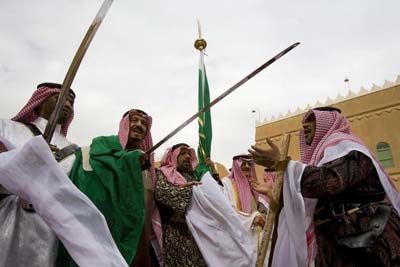 JIM WATSON/AFP/Getty Images
Prince Salman bin Abdul Aziz (second from left), the brother of the Saudi king and Governor of Riyadh, takes part in a traditional war dance.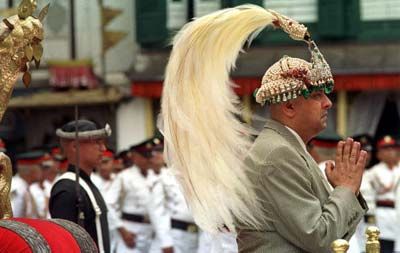 Alyssa Banta/Getty Images
Nepalese King Gyanendra sits on the throne reserved for coronations and wears the king's crown during a swearing-in ceremony at the Hanuman Palace in Katmandu.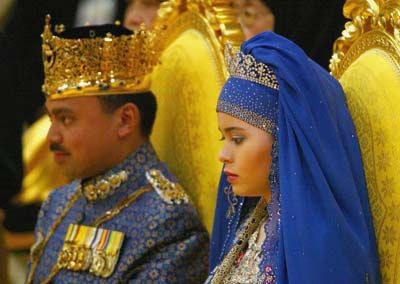 Christopher Furlong/Getty Images
Bruneian Crown Prince Al-Muhtadee Billah Bolkiah and his bride, commoner Sarah Salleh, sit in the throne chamber at the Balai Singgahsana, Indra Buana.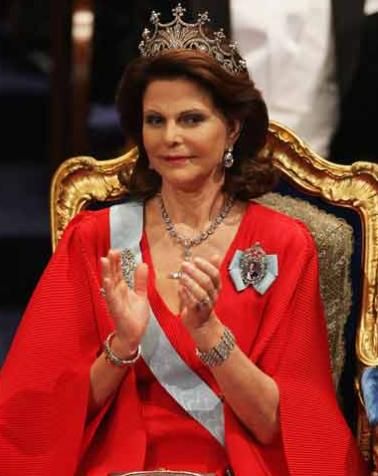 Pascal Le Segretain/Getty Images
Queen Silvia of Sweden attends the Nobel Foundation Prize 2007 Awards Ceremony at the Concert Hall in Stockholm, Sweden.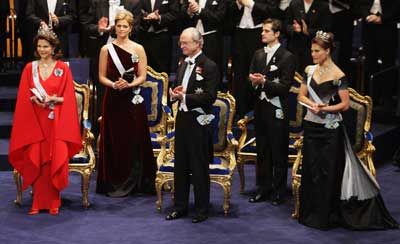 Pascal Le Segretain/Getty Images
Queen Silvia of Sweden, Princess Madeleine of Sweden, King Carl XVI Gustaf of Sweden, Prince Carl Philip of Sweden and Crown Princess Victoria of Sweden applaud during the Nobel Foundation Prize 2007 Awards Ceremony.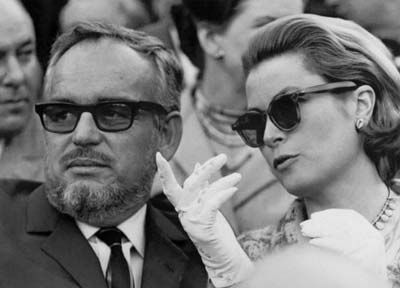 Prince Rainier and Princess Grace of Monaco attend the Maestranza bullfight in Seville, April 19, 1966. Learn more about the courtly life in How Royalty Works.