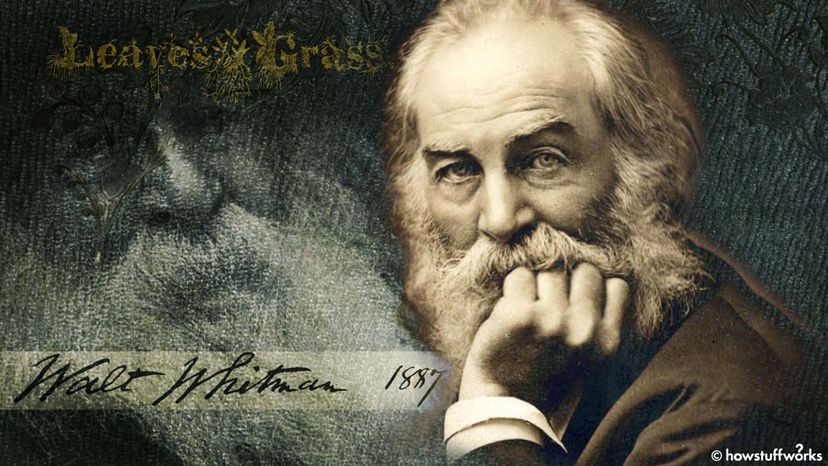 Walt Whitman is universally recognized as one of America's most influential literary voices. He was a man who defined his time and defied its conventions, who was in large measure misunderstood in life but whose brilliant poetry has been celebrated now for more than a century.
Whitman (1819-1892) was a lover of life, of nature, of men and of mankind — and of himself. He wrote of them all passionately, vividly, and what many in fusty mid-19th century America considered obscenely. Sexuality — and homosexual love — was a frequent topic in Whitman's work.
From The New York Times in 1860, after the third edition of Whitman's seminal volume of poetry, "Leaves of Grass," was released:
He seems to delight in the contemplation of scenes that ordinary men do not love, or which they are content to regard as irredeemable evils, about which it is needless to repine. Mr. WHITMAN sees nothing vulgar in that which is commonly regarded as the grossest obscenity; rejects the laws of conventionality so completely as to become repulsive; gloats over coarse images with the gusto of RABELAIS, but lacks the genius or the grace of RABELAIS to vivify or adorn that which, when said at all, should be said as delicately as possible.
As raw as his poetry struck many, Whitman was recognized, from the beginning, as uniquely talented and uncommonly perceptive. In his poems, he explores the divinity of nature and of the person. He embraces religions of all kinds. And he often weaves them together in the glorification of another love: America.
"[T]his man has brave stuff in him. He is truly astonishing," The Times wrote in its initial review of "Leaves" in 1856, after much gnashing about the "insolence and indecency" of the work. "We are much mistaken if, after all, he does not yet contribute something to American literature which shall awaken wonder."
In fact, "Leaves," a collection that Whitman added to and edited many times over his life, endures as one of the most persuasive of American literary efforts. Years after his death, the poet Ezra Pound called Whitman "America's poet."
"His crudity is an exceeding great stench," Pound wrote, "but it is America."
Certainly, Whitman is as complicated as the nation itself.