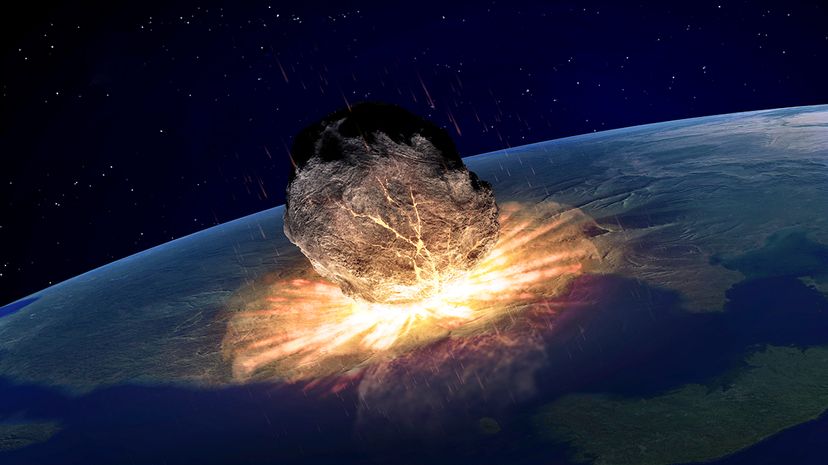 Let's just go ahead and get this out of the way upfront. If you've watched the news during the past six weeks, you might think we actually are living during the end of days. North Korea tested its sixth nuclear weapon on Sept. 4, 2017. The U.S. and Caribbean have been hit by not one — but three — catastrophic hurricanes since mid-August, and Mexico two major earthquakes in September.
That's a lot of destruction in just six weeks. And for doomsday predictor David Meade, they play right into his theory that "the world as we know it" is coming to an end on Saturday, Sept. 23., 2017.
Meade, who studied astronomy, has espoused that Planet X is headed toward Earth this fall. Though its existence has been debunked by NASA, millions of devotees still believe it's on a collision course toward our planet.
So why Sept. 23, 2017? Meade said he focuses on verses and numbers in the Bible — specifically the number 33. He told The Washington Post "Jesus lived for 33 years. The name Elohim, which is the name of God to the Jews, was mentioned 33 times [in the Bible]. It's a very biblically significant, numerologically significant number. I'm talking astronomy. I'm talking the Bible ... and merging the two." He also said Sept. 23 is 33 days after the Aug. 21 total solar eclipse, which he thinks is an omen.
He also used the Book of Revelation, constellations and a lot of other writing to back up his theory. "I've previously mentioned that September is the 'sign month' and the actual events on Earth will likely begin about a month later, in October and particularly the last part of October," he told HowStuffWorks via email. "We're all watching for the Sept. 23 sign because we know it means the end of the 'Church Age.' That is a spiritual sign only. But it is huge."
So how should we plan for Sept. 23? "You know, St. Augustine was once asked what he would do if he knew Jesus was going to return in the next week (now that was centuries ago) – he responded he would 'plant another row of peas,'" Meade said. "He was a cool customer. We need to be cool customers, too."
This is certainly not the first time someone has predicted the end of the world. Here are five other recent predictions that turned out to be wrong.