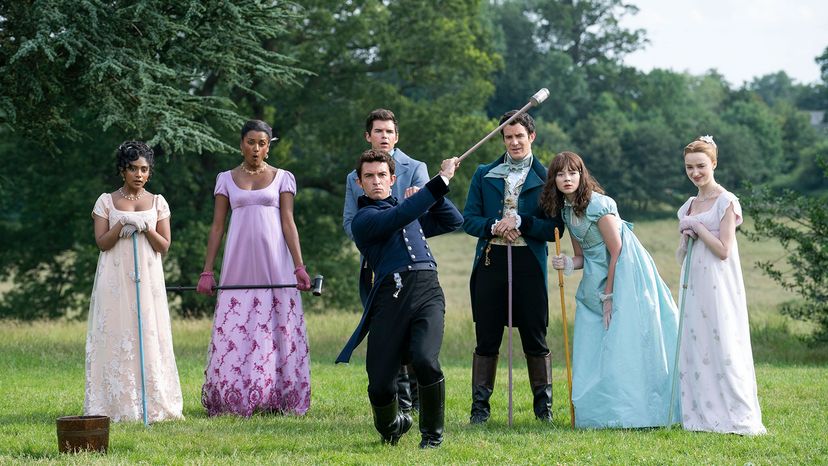 The visually decadent hit show "Bridgerton" is back for its second season, after scoring Netflix a massive hit in 2020. Set in 1813 London during the oh-so-romantic Regency period, "Bridgerton" quickly wrecked previous Netflix viewership records, with 82 million households worldwide tuning in during its first four weeks of release. That's a stunning 41 percent of Netflix's subscriber base, making it Netflix's most-watched series.
No doubt, people tuned in because they heard tales of the diverse and gorgeous cast. All the sex scenes didn't hurt, either. But hot lovin' isn't all that "Bridgerton" is about. Feminist themes permeate throughout the first season, and the show also shines a bright light on class issues that plague society still today.
Still, "Bridgerton" is a fictional television show based on an equally fictional book series, so it's safe to say that some creative liberties were taken. So, what did "Bridgerton" get right and wrong, historically speaking? Is it a true representation of life in Regency England? As the second season gets underway, we take a closer look at some of the issues that came up during the first season.