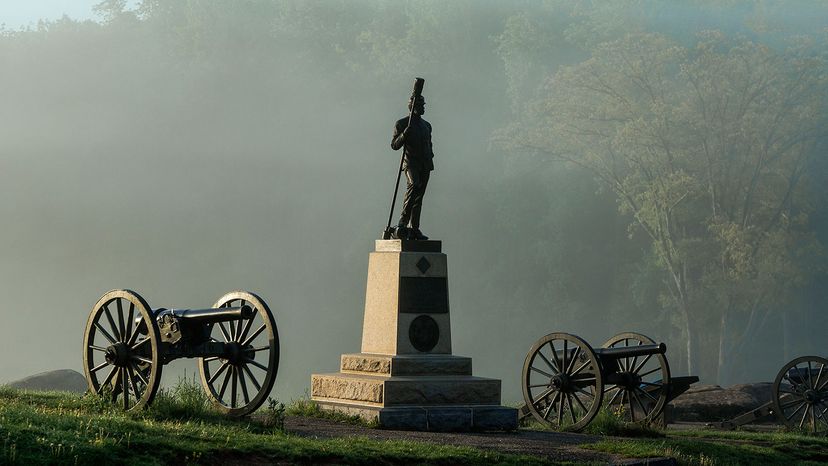 In the summer of 1863, more than 165,000 Union and Confederate troops amassed in the rolling farmland around the 2,400-person town of Gettysburg, Pennsylvania. The battle that took place over three blood-soaked days would claim more than 7,000 lives and tally an astounding 51,112 casualties (dead, wounded or missing).
Although more than 150 years have passed since that epic battle — the bloodiest of the Civil War and a key turning point for the Union cause — the emotional imprint of so much death, suffering and mourning is hard to erase. Some believe that the painful memories seared into the soil and streets of Gettysburg have made it the most haunted town in America.
One particular battlefield site is legendary with ghost hunters and paranormal investigators. Known as Devil's Den, this boulder-strewn maze located between the rocky hills known as Little Roundtop and Big Roundtop was a site of fierce fighting and heavy casualties, and is rumored to be home to several restless Confederate spirits, one of whom hates cameras.