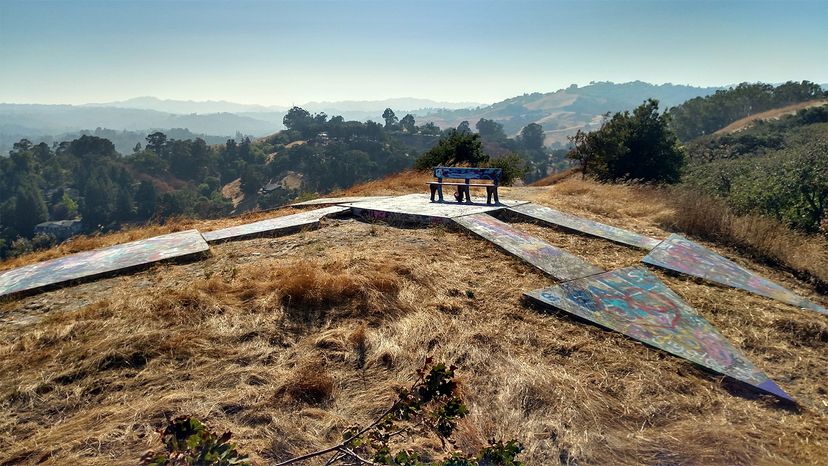 Dotted across the American landscape in rugged, isolated places where tumbleweeds roll, snakes skitter and coyotes howl in the night, huge, mysterious concrete arrows lie like forgotten monuments against a pallet of sagebrush and sand, or on high hills against a backdrop of snow-capped mountains. Are they outcroppings of an ancient underground geometric civilization? Signposts created by aliens to invade Earth? Remnants of the Pony Express – a lost episode that never aired on the History Channel?
Nope, none of the above. But these giant cracked and edge-worn arrows do point toward history: They're the last vestiges of America's early transcontinental airmail beacon system – literally a highway of light – that guided early 1920s airmail pilots, in the days before radar and ground-to-air radio, safely to their destinations as they made night flights from coast to coast.
Nearly a century before satellites, Siri and GPS made ace navigators out of even the most directionally challenged among us, pilots back in the day had to rely on their compass and terrestrial landmarks like mountains, lakes, rivers and railroad tracks to guide the way. Because their open cockpit biplanes had no lights and landing fields weren't illuminated, they could only fly by day, or risk almost certain death.
Consequently, early transcontinental airmail delivery was a hybrid situation that involved leapfrogging the mail around the country by air in the daytime and delivering it to trains that rumbled by night. Using this system, a letter zipping along as fast as possible in 1922 could take up to 83 hours to make it from New York to San Francisco. By 1926, however, when the lighted airway was in place, a letter could be delivered from New York to San Francisco in just 33 hours thanks to the advent of the beacon system. And yet, being a postman of the skies was still a dangerous and potentially deadly job: Of the some 230 men who flew for the Post Office Department (the predecessor of the United States Postal Service) between 1918 and 1927, 32 died in crashes – six in the first week of operation alone.