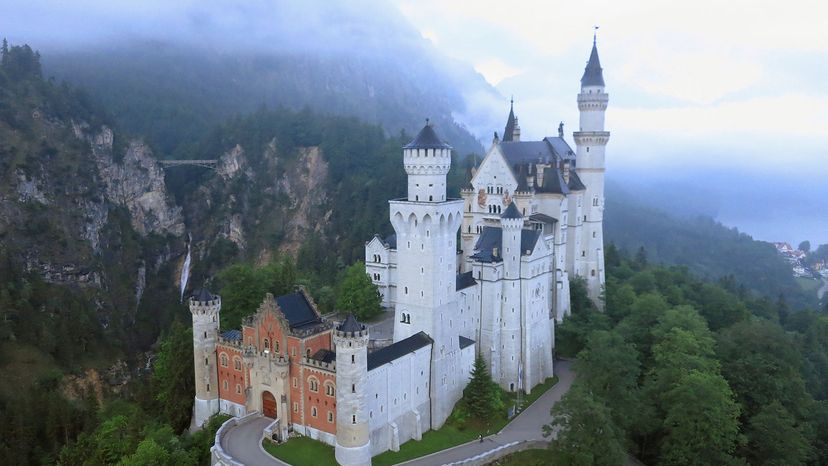 You can thank a mad Bavarian king for the opening credits to every Disney movie.
Before he built Disneyland, Walt Disney and his wife Lillian toured Europe, including a stop at the magnificent Neuschwanstein Castle in the Bavarian Alps of Germany. Disney was so impressed with the skyscraping turrets and towers of the faux-Romanesque structure that he used it as the model for Sleeping Beauty's Castle, the centerpiece of Disneyland and now the ubiquitous logo of Walt Disney Pictures.
But if Disney had known the real story of Neuschwanstein (pronounced Noish-VAN-Stine) and its "fairy-tale king" — an eccentric opera fan who was declared a madman before dying under mysterious circumstances — he might have chosen a different castle.
Neuschwanstein Castle is one of the most-visited tourist destinations in Europe, welcoming more than 6,000 visitors on a busy summer day. But the man who dreamed up the fantastical castle never intended it to be open to the public. It began as an architectural love letter to the German composer Richard Wagner and devolved into a refuge for a reclusive king who slowly lost his grip on reality.