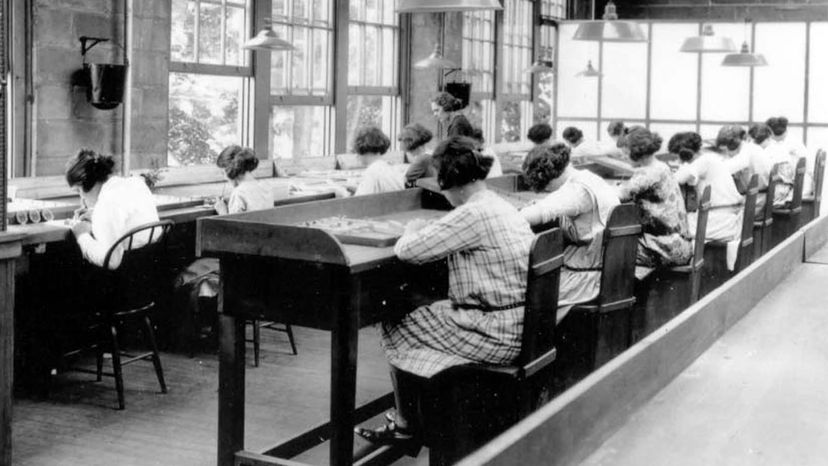 The first illnesses appeared around 1920, and initially, doctors were baffled. Otherwise healthy young women were suddenly sick with a number of ailments, including anemia and cancer. But the most concerning symptom these working-class women had was necrosis of the jaw: Their faces were literally rotting away.
So what did these young women have in common other than their symptoms? They were all factory workers. Every one of them worked in radium dial factories in New Jersey, Illinois and Connecticut.
The women who were falling ill were radium dial painters. They painted watch dials, clocks and instruments for ships and aircraft with glow-in-the-dark paint. Eventually, they would learn that it was radium poisoning from the paint that was slowly killing them. Later, as lawsuits against their employers mounted, the press dubbed the women the Radium Girls.