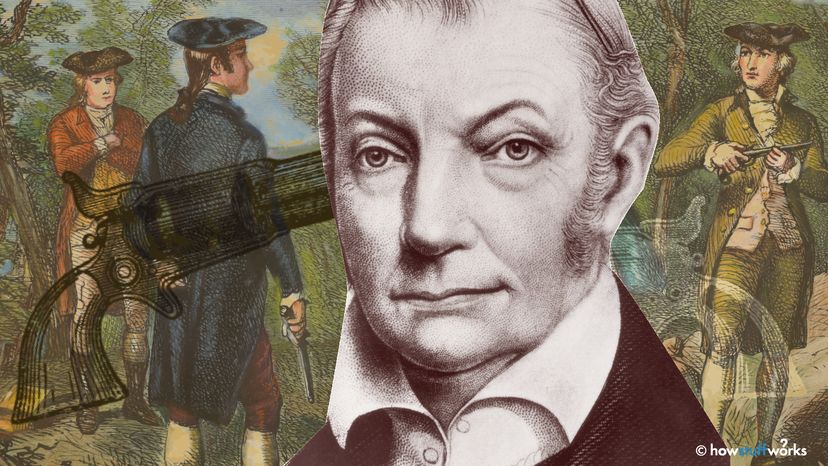 If you've seen the musical "Hamilton," you know Aaron Burr, who served a term as Thomas Jefferson's vice president, as one of American history's most notorious bad guys — a haughty, soulless figure who advises a young Alexander Hamilton to "talk less ... smile more ... don't let them know what you're against or what you're for." At the end of Act II, after he takes Hamilton's life in a duel, Burr laments, "Now I'm the villain in your history."
But who was Aaron Burr, really? In his time, his fickle loyalties and duplicity earned the enmity of founding fathers George Washington and Thomas Jefferson. And while he's remembered these days mostly as a murderous rogue — the only U.S. vice president ever to kill a man while in office (though Dick Cheney gave it his best shot) — he also has the ignominious distinction of being the only former vice president to be put on trial for treason, due to his role in trying to carve off part of the U.S. and create his own country (more on that later). Last year, yet another unseemly detail was added to his biography, when it was revealed that he'd secretly fathered two children by one of his servants, an Indian immigrant named Mary Emmons, as this Washington Post story details.
"Burr was a complicated figure — too complicated for his own political reputation then and his historical reputation since," H.W. Brands, a professor of history at the University of Texas at Austin and author of "The Heartbreak of Aaron Burr," notes in an email.
"Burr certainly had a lot of promise," says Willard Sterne Randall. He's a professor emeritus of history at Champlain College and author of "Alexander Hamilton: A Life," in addition to numerous other works on early American history. In some ways, Burr was a model of the sort of brazen, self-centered opportunism seen so often in today's politics — and an early practitioner of the sort of conspiratorial suspiciousness that Richard Nixon made famous.
Burr "didn't trust anybody, and it turned out that no one trusted him," Randall says. "He introduced a paranoid style to American politics."
Burr was born in Newark, New Jersey in 1756, the scion of a distinguished colonial family. His maternal grandfather was the famous evangelist Jonathan Edwards, and both he and Burr's father, Aaron Burr, Sr. ascended to the presidency of the College of New Jersey, the institution that eventually became Princeton University. But even in such an elite family, Aaron Burr's intellect stood out. He was accepted to the college at age 13, and graduated in three years with summa cum laude distinction, as his Princeton Cemetery biographical sketch notes.
"Even his detractors conceded his genius," writer Mark F. Bernstein noted in a 2012 biographical essay on Burr for Princeton Alumni Weekly.
Burr's elite background and brainpower also were part of his ultimate undoing, because they imbued him with a haughty sense of superiority.
"He looked down on people who weren't so well born, especially Alexander Hamilton," Randall says. "He couldn't get along with people who weren't as refined as he was."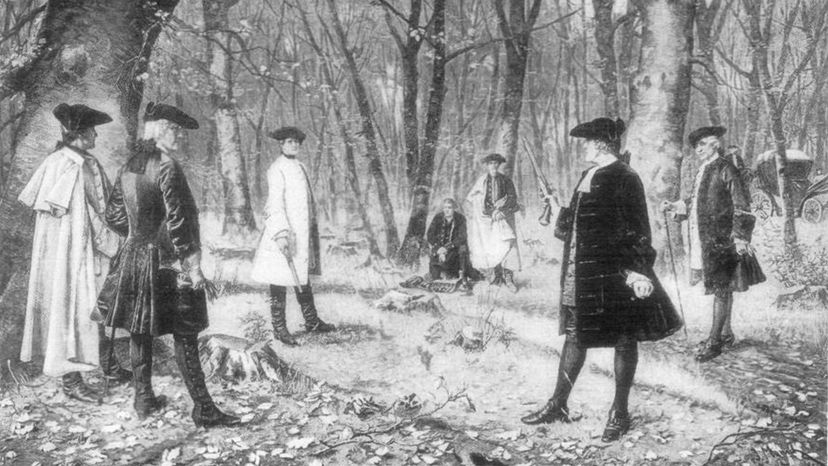 Additionally, for all his intelligence, Burr wasn't necessarily the most astute judge of people and situations. Throughout his life, he repeatedly made the mistake of choosing the wrong side to be on and had a lot of difficulty getting along with others, according to Randall.
Burr enrolled in law school as a teenager but interrupted his studies to serve in the American forces during the Revolutionary War. As his Senate biography notes, Burr's bravery under fire earned him a coveted job as a top aide to the American commander in chief, General George Washington, who quickly came to loathe his ambitious underling. The feeling was mutual, and Washington eventually got rid of Burr by reassigning him to be an assistant to General Israel Putnam. While in that position, Burr probably saved the life of Hamilton, the man he would kill in a duel decades later, by leading him to safety during the British assault on New York in 1776, as Randall details in this 2003 Smithsonian article. Burr became a sympathizer to the Conway Cabal, the ill-fated plot by American officers to depose Washington in 1777.