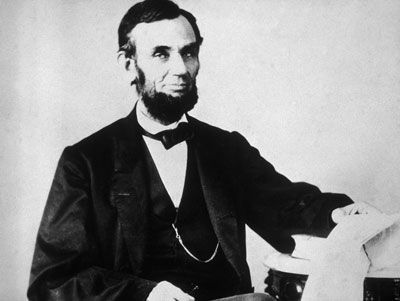 Abraham Lincoln was the 16th American president. See and learn more about Abraham Lincoln on the following pages.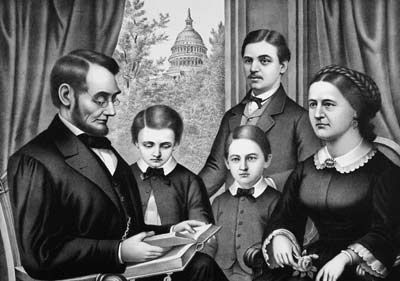 Abraham Lincoln is shown here with his youngest son Thomas, middle child William and oldest son Robert, and his wife Mary Todd Lincoln.
Abraham Lincoln was the president who abolished slavery and steered the Union to victory in the American Civil War. See Lincoln working on his Emancipation Proclamation in the next photo.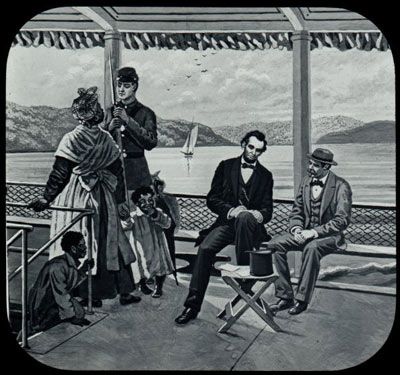 Abraham Lincoln is shown here on a bench, writing a draft of the Emancipation Proclamation. The executive order was first announced on September 22, 1862.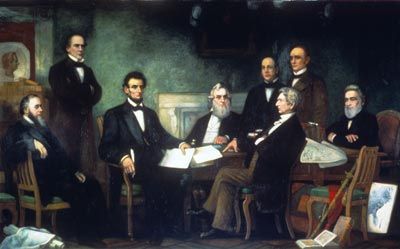 Abraham Lincoln signs the Emancipation Proclamation, which announced freedom for slaves in Confederate states that had not yet surrendered to the Union.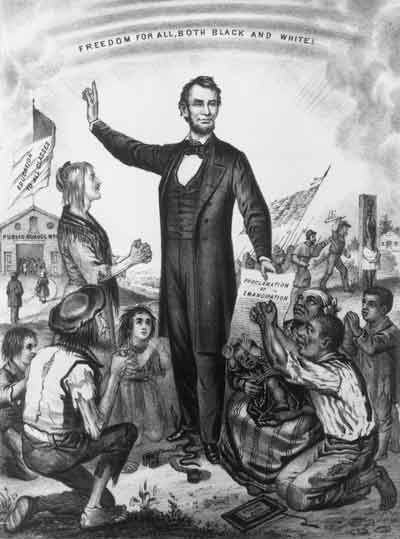 Here President Lincoln issues the Emancipation Proclamation. The Proclamation did not apply to any slaves in border states or southern territories already under Union control.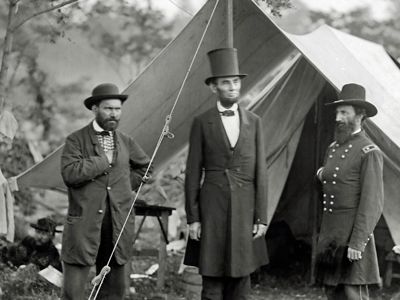 In this Civil War scene, President Lincoln visits a Union camp with Major Allan Pinkerton (his bodyguard and head of Union Intelligence) and General John McClernand. See Lincoln's famous Gettysburg Address on the following pages.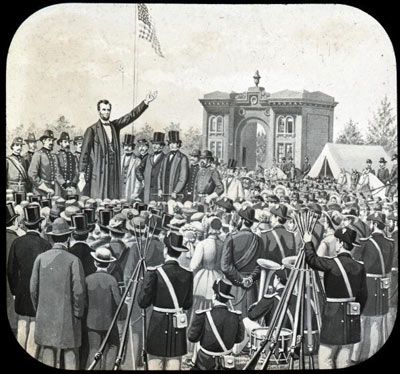 Abraham Lincoln raises his hand as he delivers his commemorative speech on the Gettysburg battlefield, the site of the Civil War's bloodiest battle.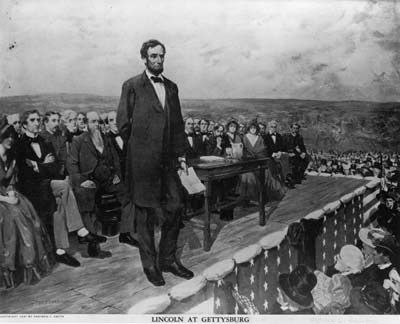 The Gettysburg Address speech was part of the dedication of the Gettysburg National Cemetery during the American Civil War. The speech lasted only a little over two minutes, but remains one of the most well-known in history.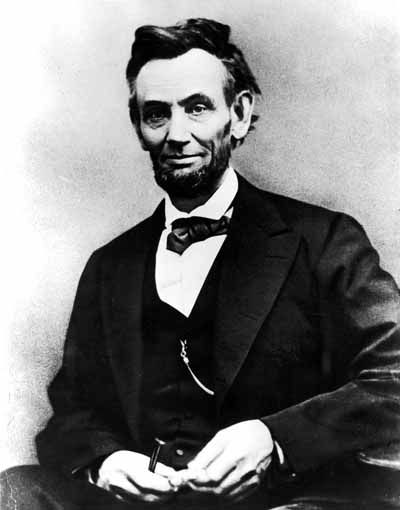 Lincoln lived to see the surrender of the Confederate States, but five days after this portrait he was assassinated by John Wilkes Booth. Read more about Lincoln's legacy in How the Gettysburg Address Worked.