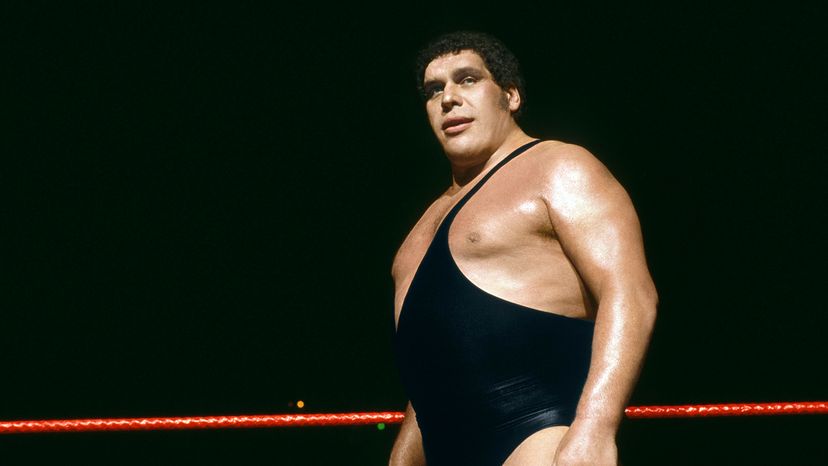 Fans knew him as "The 8th Wonder of the World," but friends and loved ones had their own designation. "André the Giant was and still is affectionately referred to as 'Boss,'" World Wrestling Entertainment (WWE) archivist, Benjamin Brown says via email, "symbolizing the respect he commanded and was appropriately given."
Long before the towering icon became a pop culture phenomenon, André the Giant was André Roussimoff, a French kid who led a somewhat average life — until puberty hit. Born in Grenoble, France, in 1946, Roussimoff "was a beautiful baby," his older brother, Antoine, said in the HBO documentary, "Andre the Giant." "He was normal."
His life-changing transformation began in his early teens when it became evident that Roussimoff had a pituitary gland disorder called acromegaly. The disorder, according to the Mayo Clinic, occurs when the pituitary gland produces too much growth hormone during adulthood, causing the bones to increase in size. It typically affects middle-aged adults but can happen at any age, and when it strikes still-developing kids, like it did in Roussimoff's case, it can cause a condition called gigantism, which results in abnormal increases in height and exaggerated bone growth.
Roussimoff's major physical transformation occurred in the interim between his departure from home at age 14 to seek employment outside of Grenoble, and his first return visit at age 19. From a 1981 Sports Illustrated profile:
"Indeed, during the five years young Andre had been estranged from his parents, he had grown so large that even his mother and father failed at first, and even second, glance to recognize him, or to connect the giant they had seen on television with the gangly dreamer who had hied himself to Paris so long before."