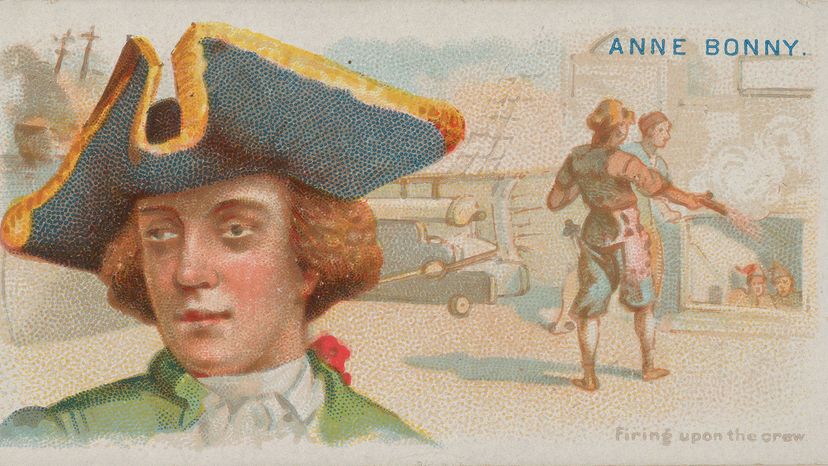 There's a quote from John Ford's 1962 western "The Man Who Shot Liberty Valance," in which the speaker is referring to Jimmy Stewart's character, Ransom "Ranse" Stoddard — but he might as well have been talking about Anne Bonny:
When the legend becomes fact, print the legend.
Convicted of "Piracies, Felonies, and Robberies ... on the High Sea" in the 1720s, Bonny was a real-life pirate of the Caribbean. Like Blackbeard, she took part in the "Golden Age of Piracy," a time when Europe's colonial powers had to constantly contend with pirates, buccaneers and privateers. It lasted from about 1650 to 1726.
Even back then, "true crime" narratives were popular among readers. The public was hungry for stories about the exploits of criminals and plunderers who'd terrorized the seaways. Books were written to meet this demand, and a great deal of ink was spent recounting the lives of Anne Bonny and other female pirates from the Golden Age.
Unfortunately, in Bonny's case, rumors tend to overshadow the facts. It doesn't help that the latter are somewhat few and far between. Very little information about her life's story was documented firsthand, leaving ample room for speculation. Legend has obscured reality.