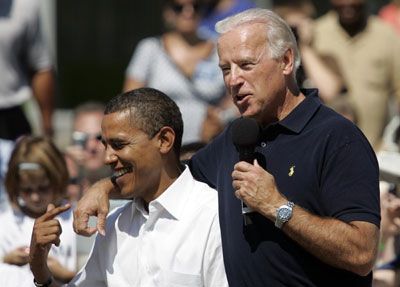 Joe Biden and Barack Obama share a laugh on the campaign trail in Toledo, Ohio.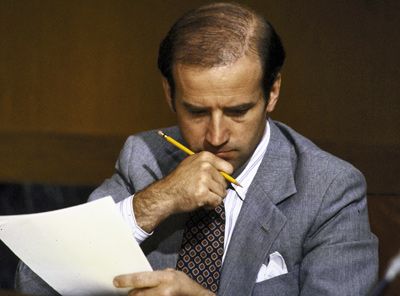 Senator Biden is shown here at a Judiciary SubCommittee on Security & Terrorism hearing on the Agents Identity Act of 1981. Biden has served in the Senate since 1973.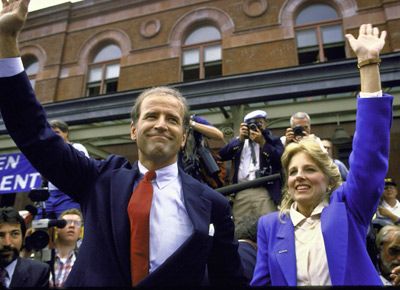 Senator Biden and his wife Jill wave to the crowd after he announced his candidacy for the Democratic presidential nomination on June 1, 1987.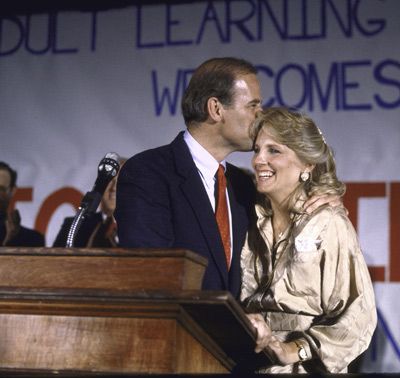 Joseph Biden kisses his wife Jill's forehead after announcing his bid for the 1988 Democratic presidential nomination. This was his only presidential campaign until 2008.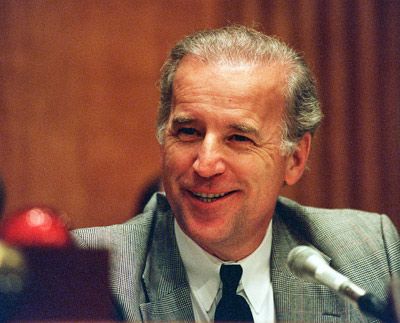 Joseph Biden shown during Senate Foreign Relations Committee mark-up on NATO expansion. Biden has served for years on the committee as member and also as chairman.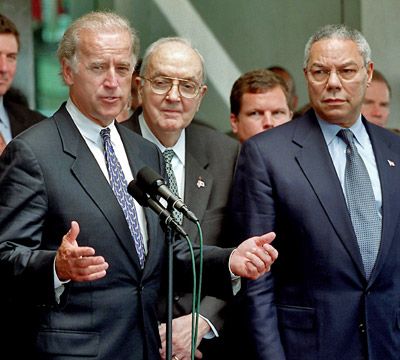 Joseph Biden, Sen. Jesse Helms and Secretary of State Colin Powell meet with reporters after an October 3, 2001 meeting. Biden, Helms and others on the Senate Foreign Relations Committee met with Powell to discuss the war on terrorism.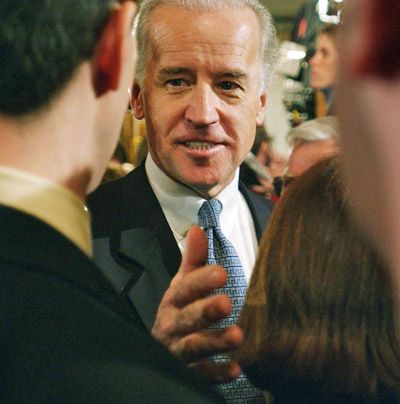 Joe Biden talks to reporters in Statuary Hall after President George W. Bush's State of the Union address at the U.S. Capitol on Jan 28, 2003.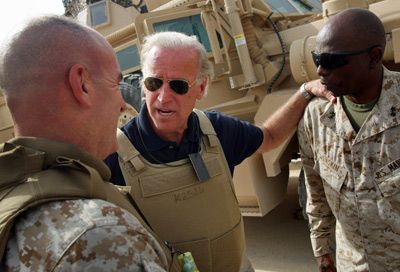 U.S. Marine generals speak with Joe Biden on September 6, 2007 in Ramadi, Anbar Province, Iraq. Biden has been a vocal critic of President Bush's Iraq war policy.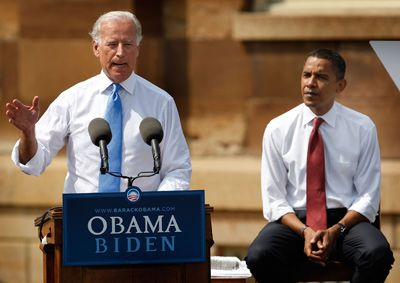 Democratic presidential candidate Senator Barack Obama and Senator Joe Biden speak on the lawn of the Old State Capital on August 23, 2008 in Springfield, Illinois. The Obama campaign confirmed that Biden had been selected as Obama's running mate.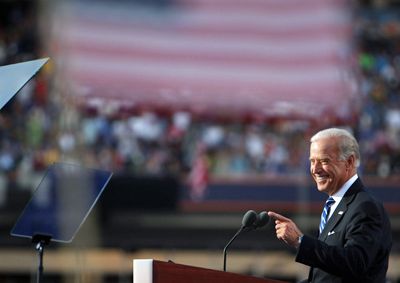 Democratic U.S. vice presidential nominee Joe Biden speaks at the Democratic National Convention on August 28, 2008 in Denver, Colorado.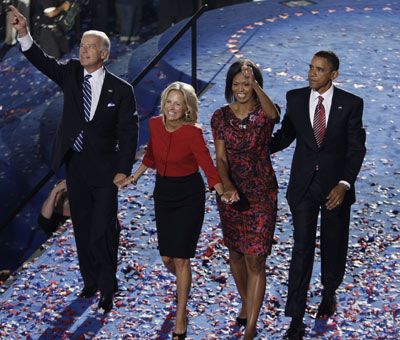 Democratic presidential nominee Sen. Barack Obama, wife Michelle Obama, Jill Biden, and vice-presidential nominee Sen. Joe Biden walk offstage after Obama accepted the Democratic presidential nomination at the 2008 Democratic National Convention.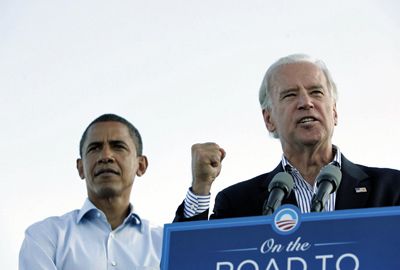 Barack Obama listens as Joe Biden speaks during their campaign together in Dublin, Ohio following the Democratic National Convention.