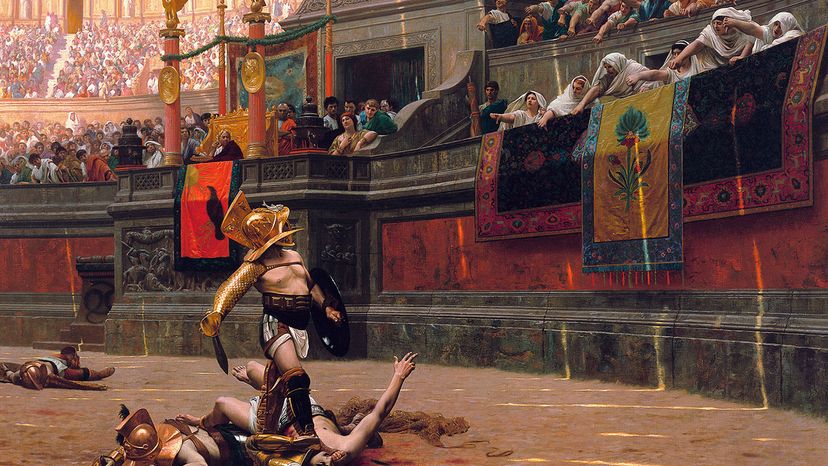 If the name Commodus sounds familiar, it's probably from the Oscar-winning 2000 film "Gladiator" starring Russell Crowe. In the movie, the villainous emperor, played with slimy panache by Joaquin Phoenix, is based on a real-life Roman emperor named Commodus (161-192 C.E.) who one ancient historian called "a greater curse to the Romans than any pestilence or any crime."
The lurid stories told about Commodus's unquenchable appetite for sex and violence — that he had 600 concubines consisting of young women and boys, that he slaughtered scores of men and exotic animals in gladiatorial bloodbaths, and that he rubbed his skin and hair with the blood of his victims — should be taken with a grain of salt, says Barry Strauss, a classicist and military historian at Cornell University, and author of "Ten Caesars: Roman Emperors from Augustus to Constantine."
"The ancient sources are full of malicious gossip about all the emperors," says Strauss, except for Marcus Aurelius, Commodus's father and predecessor as emperor. "The sources were written either by senators or by people who made their living being paid by senators. Marcus Aurelius was the most kind to the senate, so he got good press. Commodus was just the opposite; he killed a lot of senators, so of course they trashed him."