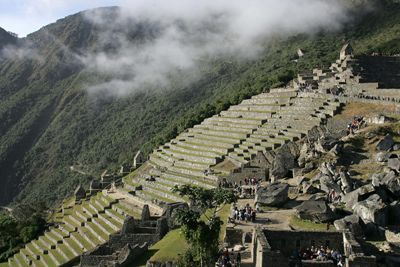 Machu Picchu is a famous Inca citadel. It was named one of the new Seven Wonders of the World in June 2007. See another photo of Machu Picchu on the next page.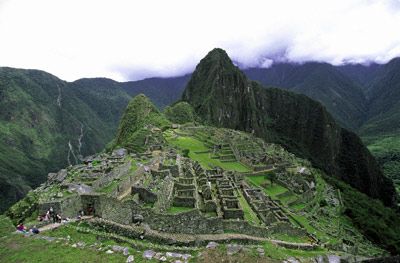 The Incans thrived at Machu Picchu in what is now the Peruvian Andes beginning in 1200 CE, and evidence suggests that another Andean site was settled 1,000 years before Machu Picchu.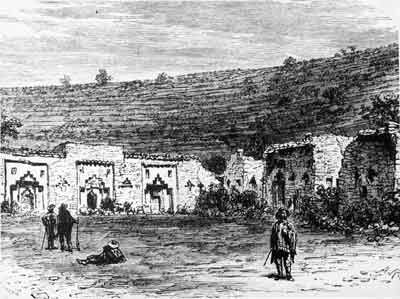 This illustration shows another Incan landmark, the Palace of the Virgins of the Sun in Coati, South America. The sun was a focal point of Incan religion.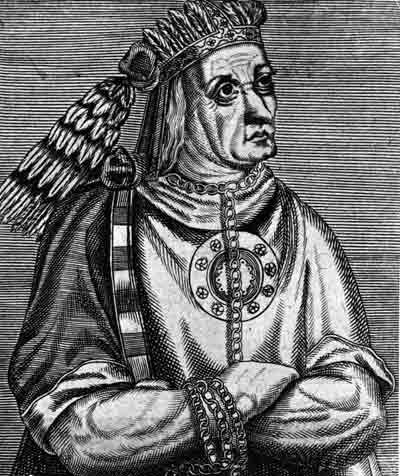 Atahualpa was the last ruler of the Inca empire. See a picture of the conquistador who overthrew him on the next page.
Spanish explorer Francisco Pizarro conquered the Inca Empire in Peru and established Lima as the country's capital. He also melted down vast amounts of Inca gold and silver for his own gains.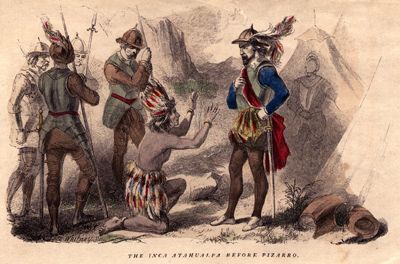 Inca ruler Atahualpa begs for mercy from the conquistador Francisco Pizarro. In 1533, after receiving a ransom for the captured ruler, Pizarro executed Atahualpa. Take a look at Incan life before Pizarro in the next photos.
A representation of the costumes of an Inca king and queen, known as the Ynca and Ccoya. Their crowns bear the emblem of the sun, whom they worshipped as a god.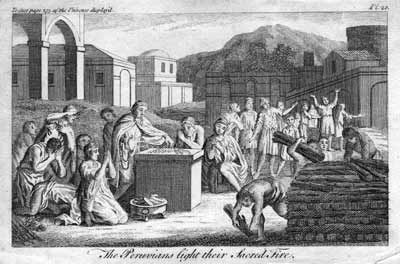 Inca priests gather timber for a ceremony in this illustration. See more of the Incan celebration in the next photos.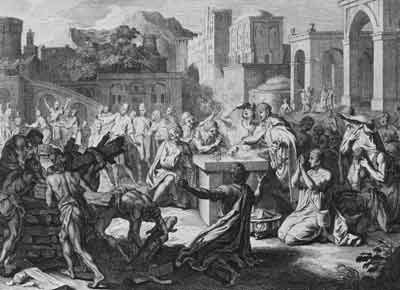 Incas lit a sacred fire on the eve of the Great Feast of the Sun.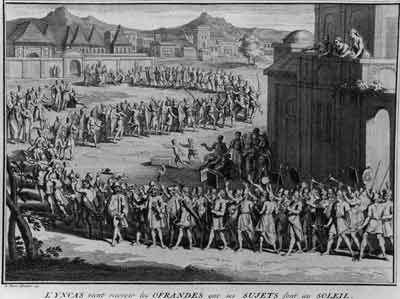 Incas receiving offerings made to the sun from a procession of masked worshippers.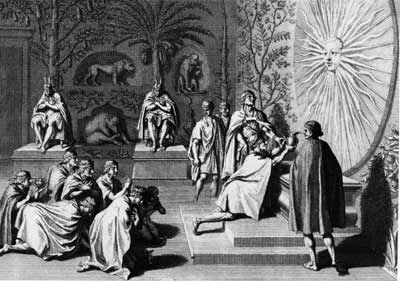 Here the Incas present offerings to their sun god. See another picture of the sun celebration in the next photos.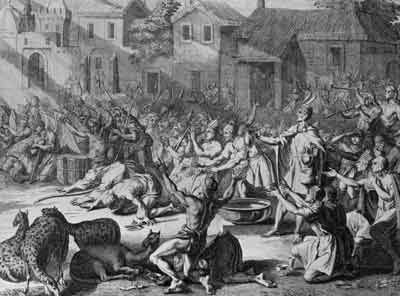 Incas celebrating on the first day of the Great Feast of the Sun. They offer a bowl of liqueur and invite the sun to drink.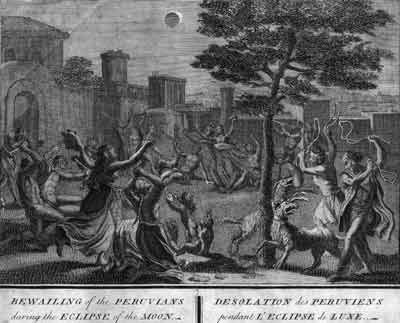 Here the Incas are shown wailing and beating drums and dogs, during the eclipse of the moon.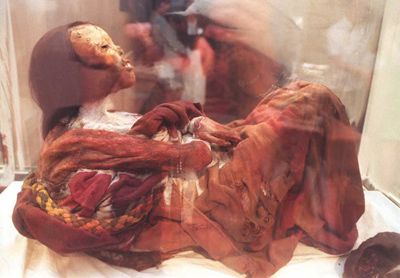 Some of the Inca, like "Princess of Ampato" displayed here, were preserved by the cold altitudes of the Andes. Read more about the Inca in How did 168 conquistadors take down the Incan empire?