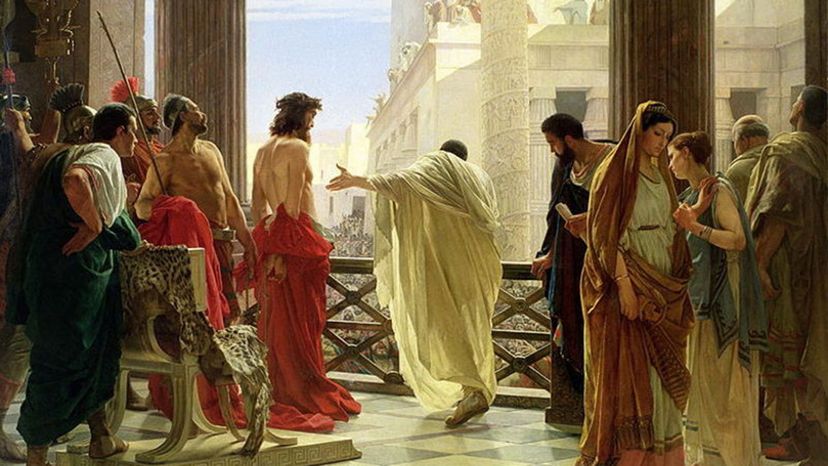 At its peak, the Roman Empire included 40 provinces covering much of Europe, North Africa and the Middle East, yet historians know very little about the men put in charge of governing these Roman outposts. Pontius Pilate is one of the exceptions.
Pilate presided for 10 years as the governor or "prefect" of Judea, from 26 to 36 C.E., and his name is immortalized in the New Testament as the man who oversaw the trial and crucifixion of Jesus. Yet the Bible isn't the only ancient source of information about Pilate. Historians like Josephus and Philo of Alexandria fill in a portrait of Pilate as an unprepared and hotheaded ruler of a problematic province.
"You have the impression that Pilate doesn't understand the complexities of the province and the sensitivities of the people he was governing," says Helen Bond, professor of Christian origins at The University of Edinburgh and author of "Pontius Pilate in History and Interpretation." "On the other hand, they weren't making it very easy for him. It was a bit of a minefield."