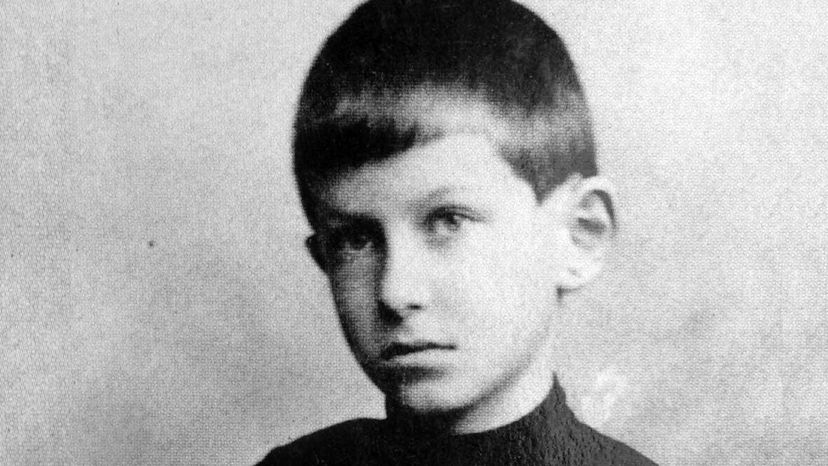 When William (Billy) Sidis was barely 3 years old, the story goes, he taught himself a language: Latin. By the time he was 6, he had added Russian, French, German, Hebrew, Armenian and Turkish to his lengthy linguistic resume — so the story goes — along with Latin and his native tongue, English.
His mother, Sarah, a doctor, read him Greek myths as bedtime stories. His father, Boris, a budding superstar in the nascent field of psychology, eschewed physical activity for young Billy, instead engaging his son in debates about psychology and all sorts of other academic pursuits.
Billy, who toted a volume of Shakespeare with him when he entered first grade, graduated from primary school in seven months. Between the ages of 6 and 8, he wrote at least four books. And at 8, he passed both the Harvard Medical School anatomy exam and the entrance exam to get into the Massachusetts Institute of Technology. His IQ was thought to be 50 to 100 points higher than Albert Einstein's.
William James Sidis was perhaps, as National Public Radio suggested in 2011, the smartest guy ever.
"He's kind of an example that gets mentioned in a lot of textbooks and things in the field of gifted education," says Michael Matthews, a professor of gifted education at the University of North Carolina at Charlotte and a co-editor of Gifted Child Quarterly, the premier scholarly journal of the National Association for Gifted Children. "They sort of talk about him as an example of a student who had a lot of potential, but then didn't live up to it. In the context of that period in history, because of the publicity around him in particular, he was a part of why people had the perception ... that students who were very bright at an early age, they said 'Early Ripe, Early Rot.' That was their phrase."
As it turns out, for all his intelligence and all his early accomplishments, the smartest guy ever had an oft-troubled and too-short life. It's a life that might serve today as a cautionary tale for those who are supremely academically talented, and those who come in and out of their very special sphere.