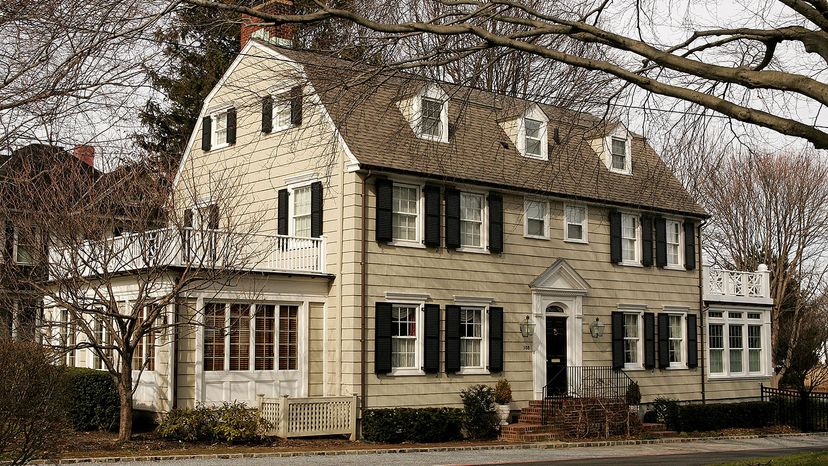 Amityville. Even the name sends chills up your spine. That's because the sleepy suburb on Long Island, New York, was the site of what may be the world's most famous haunting.
In 1975, a family of five moved into their dream home — a six-bedroom Dutch Colonial at 112 Ocean Avenue named "High Hopes" — knowing that the house had been the scene of a grisly mass murder just a year before. The family was immediately besieged by dreadful apparitions, bubbling green slime, red-eyed pig heads, levitating beds and sinister cries to "Get out!" Twenty-eight days later, that's exactly what they did, abandoning all their possessions and telling their terrifying story to anyone who would listen.
The book, "The Amityville Horror: A True Story," was published in 1977 and shot to the top of the bestseller list. Hollywood bought the rights and released "The Amityville Horror" movie in 1979, which despite tepid reviews grew into a franchise of at least 17 official movies to date, and hundreds of Amityville copycats, all "based on a true story."
But how much of the Amityville horror story is fact and how much is fiction? Or was the world's most famous haunting nothing more than an amateurish hoax? Robert Bartholomew certainly thinks so. Bartholomew is a sociologist in New Zealand, specializing in mass hysteria and amazed that nearly 50 years after the alleged haunting, we're still talking about Amityville.
"The Amityville myth persists in the face of overwhelming evidence to the contrary," says Bartholomew. "It's starkly obvious that it's a hoax, but people still want to believe."