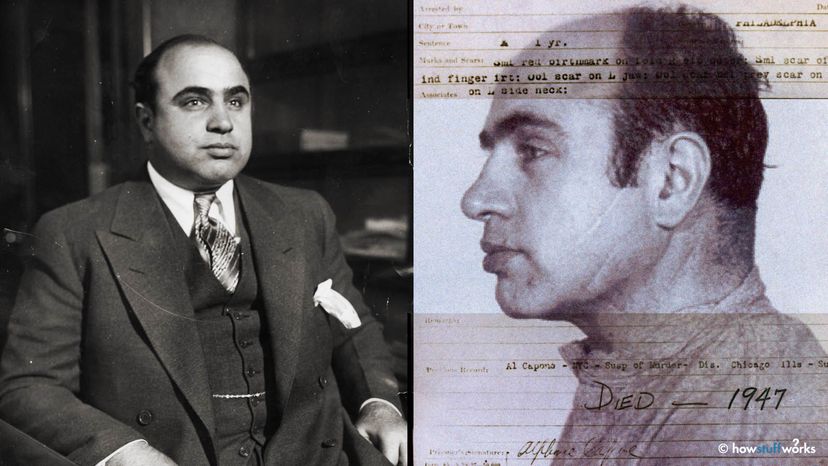 It was almost 10:30 a.m. Feb. 14, 1929, and Bugs Moran, bootlegger and gang leader, had overslept and was late for a meeting. He hurried along the sidewalks of Chicago's North Side with one of his henchmen, but as he neared the rendezvous spot — a brick garage at 2122 North Clark St. — he saw a cop car pull up. Retreating to a nearby café with his buddy, Moran decided that oversleeping might have been a very smart move, all things considered. He had no idea yet just how right he was.
Inside the garage, seven of Moran's men were waiting for their boss to show up when two beat cops and two plainclothesmen burst in announcing a raid. Armed with submachine guns, shotguns and a revolver, they ordered the gangsters up against the wall. Then, shockingly, they opened fire.
Ninety bullets later, Moran's men lay in a blood-soaked heap, and the gunmen were jumping into their black Cadillac for a clean getaway. But despite sporting a siren, gong and rifle rack, it wasn't a cop car after all, and its occupants definitely weren't cops.
To this day the gunmen have never been identified, and nobody ever took responsibility. But in the wake of this, the most infamous gangland slaughter of the Prohibition era, all fingers pointed at one man: Al Capone.