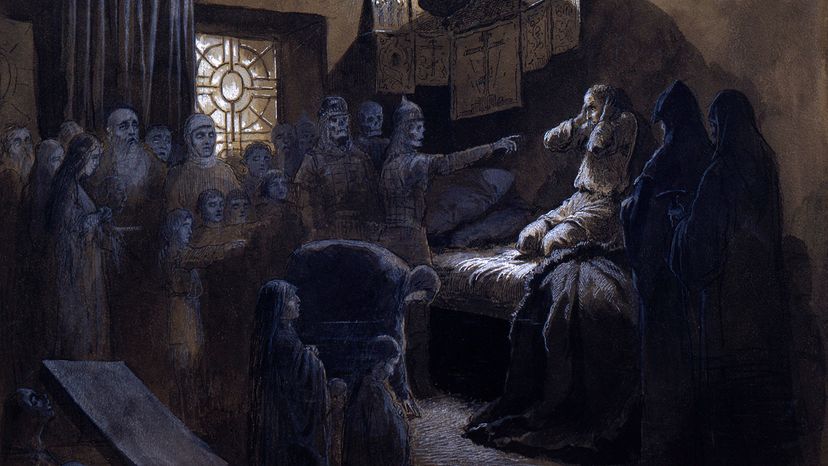 History has witnessed incredible atrocities committed by world leaders, like Genghis Khan, Vlad the Impaler and Elizabeth Báthory de Ecsed, the Blood Countess. Yet only one of them is known as Terrible – Ivan the Terrible. But what did this medieval Russian icon do to earn his foreboding nickname?
For starters, he bloodied his own subjects in a series of horrifying repressions. He also fought unending wars that cost his nation dearly in life and wealth.
But as it turns out, Ivan didn't begin his reign as a bloodthirsty tyrant.
Ivan Vasilyevich was born in 1530, and when he was just 3 years old, his father, Grand Prince Vasily III of Moscow, died of an infection. Ivan immediately became the grand prince, destined to become the country's ruler once he came of age.
Throughout his childhood he was targeted by power-hungry boyars (elites) hoping to expand their influence and wealth. Meanwhile, the boy himself was essentially neglected, sometimes to the point where he didn't even have enough food to eat.
The boyars were clannish landowners, upper-crust types who wielded control in civil affairs and the military. As they bickered and murderously conspired against each other, the young Ivan grew to dislike them. It was a sign of things to come.
When he turned 16 in 1547, Ivan was handed the reins to the country, given the title of czar and grand prince of all Russia. He was the country's first czar, a title that lent a divine element to his powers.
In his first years as leader, Ivan was less terrible and more peaceful and progressive. He attempted to reform and modernize Russia. He and his council, the Elected Rada, updated and improved the law code, created the streltsy (standing army), and implemented the practice of self-government in some regions of the country. He even embraced Christian theology and worked to improve justice throughout the nation.
Maybe Ivan was not so terrible, after all?