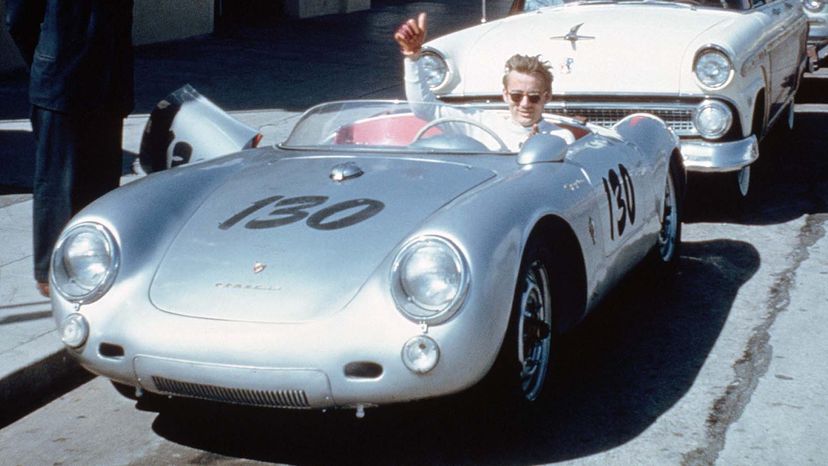 James Dean, one of the most recognizable "bad boy" actors, lived a fast life offscreen as well as on. After filming what would be his last movie, "Giant," he bought his notorious Porsche, the Little Bastard. Dean owned the car for only nine days.
It was a curvaceous silver Porsche 550 Spyder, one of the fastest cars in the world at the time. It had an open top, a tiny windscreen, and a ride height so low the car could scoot right under a railroad barrier and continue on to hit a top speed of 143 miles per hour (230 kilometers per hour) with the pedal to the floor. Temptation on wheels.
Porsche built just 90 550 Spyders, and only a few are known to survive today, because even a minor collision could total the car. They were made of aluminum, so they weren't designed to protect their occupants. It didn't take anywhere close to 143 mph for a collision to prove fatal.
It's no surprise that Dean's studio wouldn't let him race while he was filming; a car like this in the hands of a notorious hothead was a recipe for disaster. And that was even before the Little Bastard earned its reputation for being cursed.