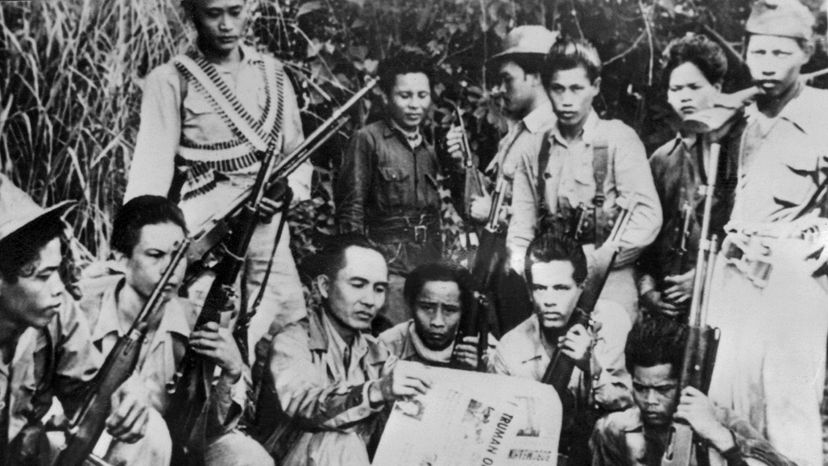 There are more than 7,000 islands that make up the Philippines, and the former Spanish colony is home to 175 different languages and a wide array of cultural practices. But if there's one indigenous belief that survived centuries of Spanish rule and continues to haunt Philippine nightmares, it's the terrifying bogey man known as the aswang.
The aswang doesn't have an exact match in the Western pantheon of monsters. Some people call it a vampire, but it feeds on more than just blood (organs, unborn children, phlegm) and it can take on alternate forms like a giant pig, a nasty dog or even a man-sized vulture. Whatever shape it takes, the aswang is widely believed to be the source of sudden illness, mysterious deaths and other misfortunes in the Philippines.
Believe it or not, back in the Cold War craziness of the 1950s, a CIA operative in the Philippines took advantage of aswang superstitions to scare off communist rebels. And how he did it — puncturing a victim's neck with two vampire-like holes, hanging them from a tree and draining them of their blood — might have been even scarier than the aswang legend itself.