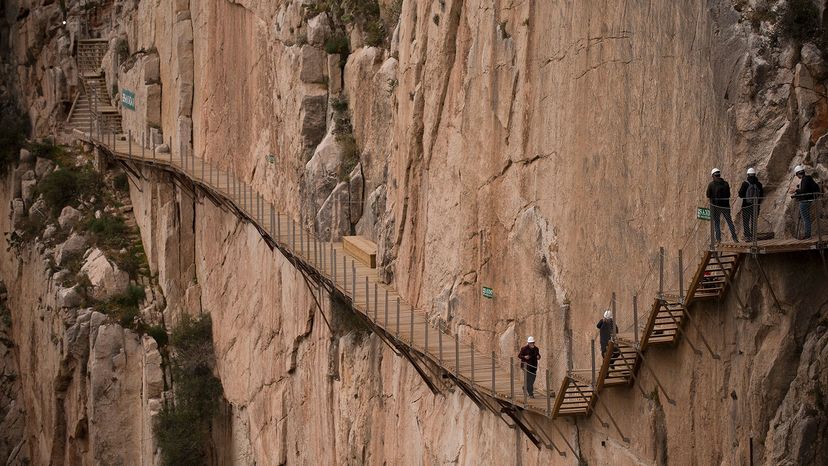 The sight is arresting. And rather alarming. Small knots of people inch along narrow boardwalks bolted to the sides of sheer cliff faces, as the opaque, green Guadalhorce River roars more than 300 feet (100 meters) below. I'm staring at photos of el Caminito del Rey, a unique pathway about 30 miles (50 kilometers) northwest of Málaga in southern Spain.
Once considered one of the world's most dangerous trails, the rebuilt passage is a major international tourist attraction today, drawing hundreds of thousands of intrepid souls annually. I am determined to be one of them, despite my fear of heights.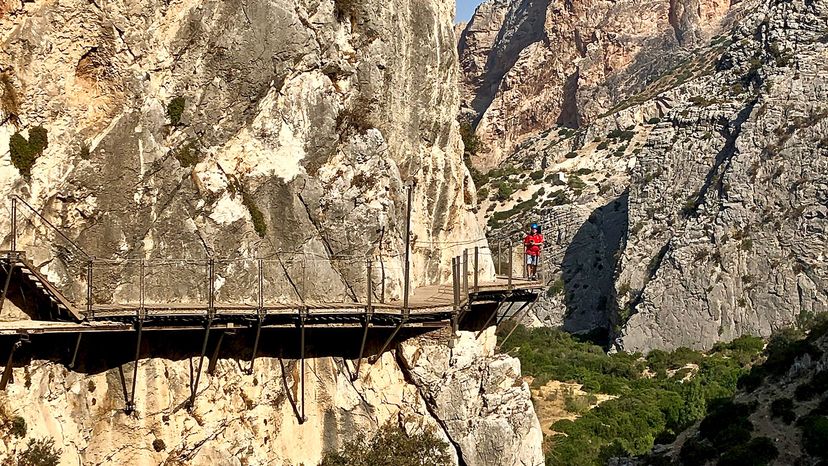 But what will happen once I am suspended hundreds of feet above the ground on one of those tiny boardwalks? Will I have a panic attack? Have to crawl the entire way? Faint? There is only one way to find out. So I score some tickets and head to Spain.