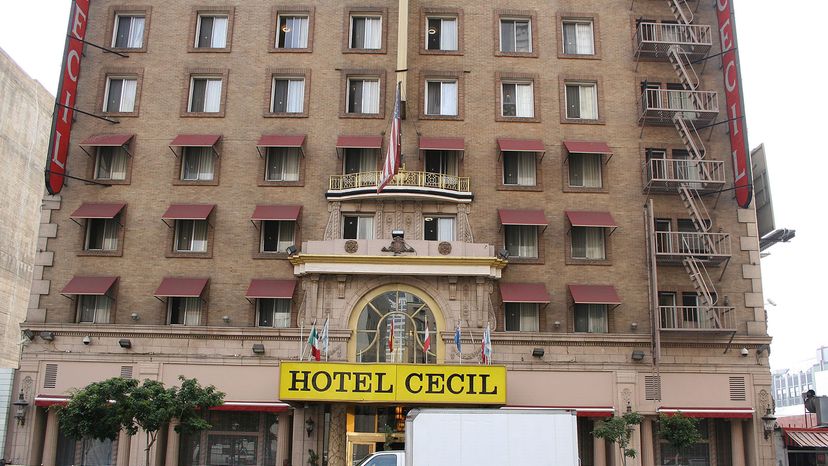 Tucked into downtown Los Angeles is a 19-floor hotel with 700 rooms and an otherwise unremarkable exterior. But within the walls of this structure, nightmarish scenes of humanity's darkness unfolded. It's the Cecil Hotel, an L.A. cultural touchstone, a haunted abyss, and a symbol of opulence riven by urban decay.
"In all my years as a historical journalist, I have never come across a building where so many documented terrible things have happened," emailed Hadley Meares, who also has a podcast called Underbelly L.A. "By far, it is the most cursed space I have ever come across."
It's also the setting of one of the creepiest viral videos of the internet era, an elevator surveillance tape showing the last minutes of Elisa Lam, a Canadian student and former guest of the hotel. A Netflix series explores her disappearance and other mysteries that the hotel spawned.