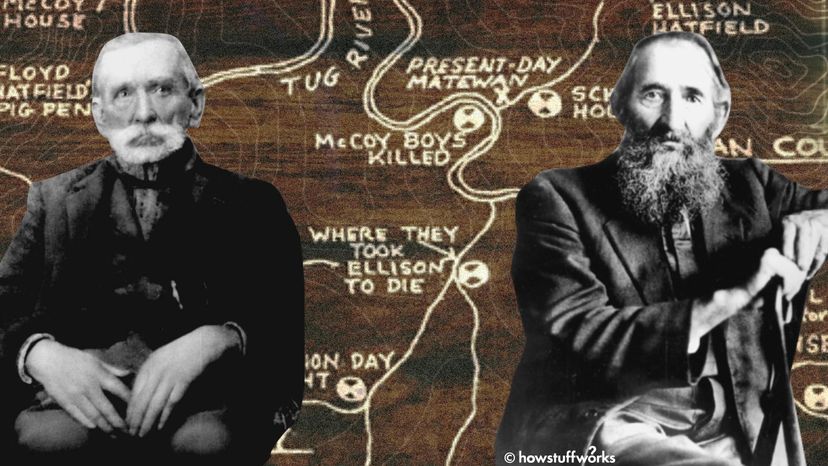 For somewhere around 150 years, the Hatfields and the McCoys have been synonymous with bad neighbors. Theirs is the quintessential American feud, in all its glorious pettiness and startling violence.
The very true story of the Hatfields and McCoys, though, goes well beyond simple fighting and killing. The feud literally reached across borders, reflecting a tumultuous time in American history that bridged the Civil War and the Industrial Revolution. It was a period in which the country itself — and, certainly, much of misunderstood and still largely misrepresented Appalachia, the setting of the Hatfield-McCoy feud — was torn between past and future.
Plus, the feud featured a love story. Romeo and Juliet had nothing on young star-crossed lovers Johnson "Johnse" Hatfield and Roseanna McCoy.
"I'm a native West Virginian. I grew up around the history. My specialization is Appalachian history," says Charles "Chuck" Keeney III, a history professor at Southern West Virginia Community and Technical College in Mount Gay, West Virginia. "So the Hatfield-McCoy feud is something that I've grown up with, and the Hatfield-McCoy feud has played such a huge role in shaping people's perception of my home."