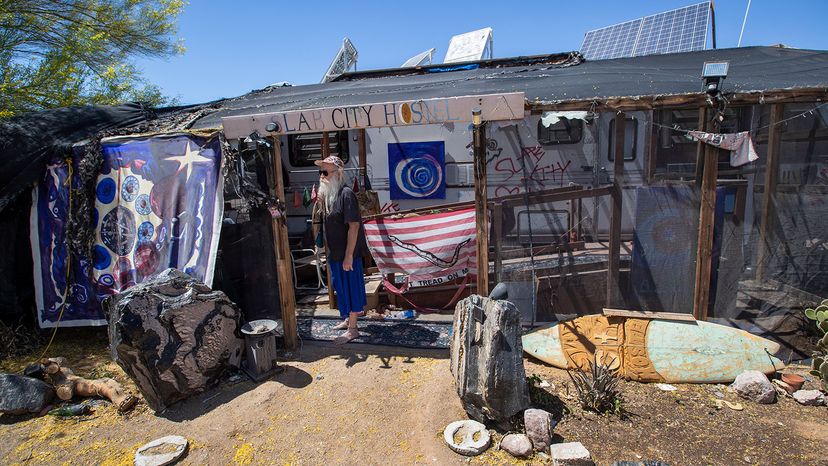 In an abandoned Marine Corps base in the Southern California desert lies Slab City, home to a makeshift community of artists, misfits, snowbirds and survivalists. Known as the "last free place" in America, it's a living testimony to freedom in all of its contradictory forms, both beautiful and bleak.
The settlement got its name from the concrete foundations left behind when the U.S. government shut down Camp Robert H. Dunlap, a Marine Corps base located near the tiny desert outpost of Niland, California. When Camp Dunlap was in operation during World War II, there were 30 buildings, 8 miles (13 kilometers) of paved streets, water and sewage treatment plants and even a swimming pool.
After the war, operations wound down. In 1956, Camp Dunlap was fully dismantled, and all 631 acres (255 hectares) were handed over to the state of California in 1961. Since the state had no plans for the desolate site, squatters soon began to occupy the leftover concrete slabs, which served as sturdy foundations for makeshift encampments. And just like that, Slab City was born.
Decades ago, the only way to find Slab City — located south of Joshua Tree National Park and east of the Salton Sea — was by word of mouth, but now it conveniently shows up on Google Maps.