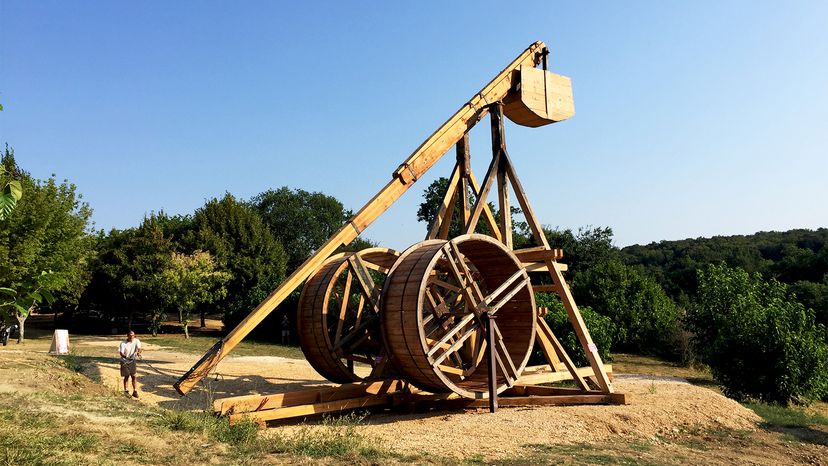 In the year 1304, King Edward I of England laid siege to Stirling Castle, home to the last holdouts of a Scottish rebellion. Behind the castle's thick walls, Sir William Oliphant and his Scottish loyalists endured months of aerial bombardment from perhaps the greatest collection of "siege engines" the world had ever seen. Edward had ordered all Scottish churches stripped of their lead, which was used to build powerful catapults called trebuchets, the largest of which could hurl boulders weighing over 300 pounds (140 kilograms).
The greatest of Edward's trebuchets was christened Ludgar, or "the War Wolf." The War Wolf required five master carpenters and 50 workmen to build, and was so terrifying in scale that Oliphant had no choice but to surrender. Not so fast, said Edward. He wanted to fire the War Wolf first, and even built a special viewing platform so the ladies of his court would have a good view of the destruction it wrought.
"Edward almost bankrupted himself building all these trebuchets, and by God, he was going to use them," says William Gurstelle, a science journalist and author of "The Art of the Catapult."
In a theatrical display of British domination, Edward pulled the trigger on the War Wolf, sending its massive projectile arcing through the sky and crashing through the castle's 12-foot (3.6-meter) thick walls. The rebellion was officially over and Edward had earned himself a new nickname — the "Hammer of the Scots."