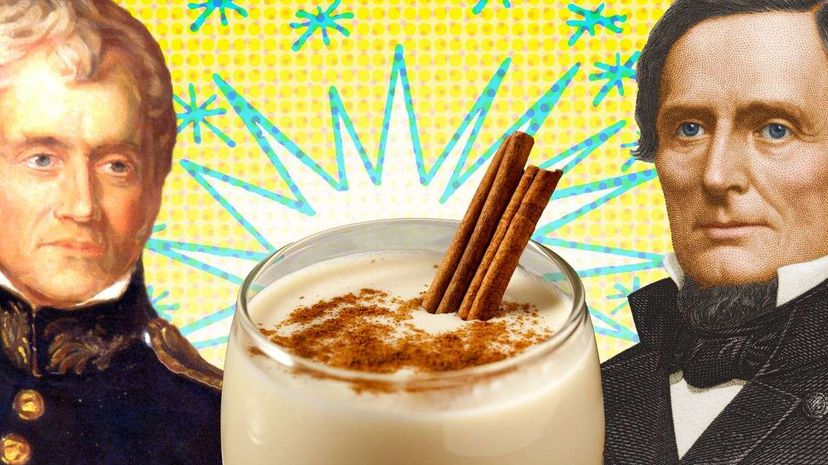 A student staggers back to his dorm after a late night tavern visit with friends, hoping to sneak in unnoticed. If caught, he'll be arrested on the spot — again.
But as he aims for campus, a massive ravine as deep as a five-story building materializes out of seemingly nowhere and he tumbles out of sight. His friends yell blindly into the darkness, urging him to answer if he's not dead. As luck — and booze — would have it, he doesn't really feel a thing.
It wasn't the first time Jefferson Davis — West Point class of 1828 graduate and future president of the Confederacy — had slipped away from his post at the military academy to get drunk, but it was the first time the plan nearly ended him.
Brandy and wine remained a European luxury, so Americans replaced it with the much more available, cheaper rum.
Cyrus Roepers, Historical Food Blogger
Not long after Davis' unplanned spelunking trip, talk turned to throwing an epic, eggnog-fueled Christmas Eve party, and naturally, he was all in.