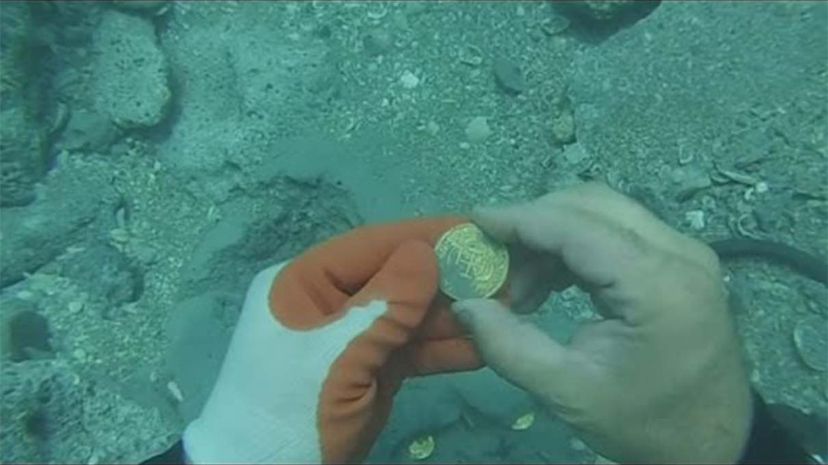 Have you heard the one about the sunken treasure? As if billionaire investor Ray Dalio needed more cash, an autonomous underwater vehicle owned by his foundation recently turned up a veritable boatload of gold, silver and emeralds. But this big fish still hasn't been reeled in. That's because there's an ongoing debate over who gets what from the holy grail of shipwrecks.
The San Jose is a Spanish ship that was carrying what's believed to be $17 billion in treasure when it was sunk by British forces in 1708 during the War of Spanish Succession, a conflict over the disputed succession to the throne of Spain following the death of the childless Charles II. The ship remains at the bottom of the Caribbean Sea, despite being discovered some three years ago.
Researchers on a Colombian naval ship first discovered the remnants of the 300-year-old Spanish ship off the coast of Cartagena in 2015. The Colombian government then brought in the deep sea explorers at the Woods Hole Oceanographic Institute to confirm that the wreckage was the real deal. Woods Hole borrowed Dalio's autonomous exploration vehicle — the same one that helped recover the wreckage of a missing Air France flight in 2011 — to dive down 2,000 feet (610 meters) below the water's surface and snap photos of the ship. They found bronze cannons with dolphins engraved on the sides, a feature known to distinguish the San Jose.
Among the shipwreck is a treasure trove of cultural artifacts that could lend some insight into South American and European history. That's not to mention the precious metals and emeralds. The San Jose's contents (or at least the money they could fetch on the open market) is driving an ongoing legal battle.
If you're a fan of "The Simpsons," you know that local Springfield attorney Lionel Hutz is fond of quoting the case Finders v. Keepers in court arguments. That sort of sums up the debate over the San Jose. It involves at least two countries with claims to the loot and one company that says it was involved in the process of uncovering the ship.