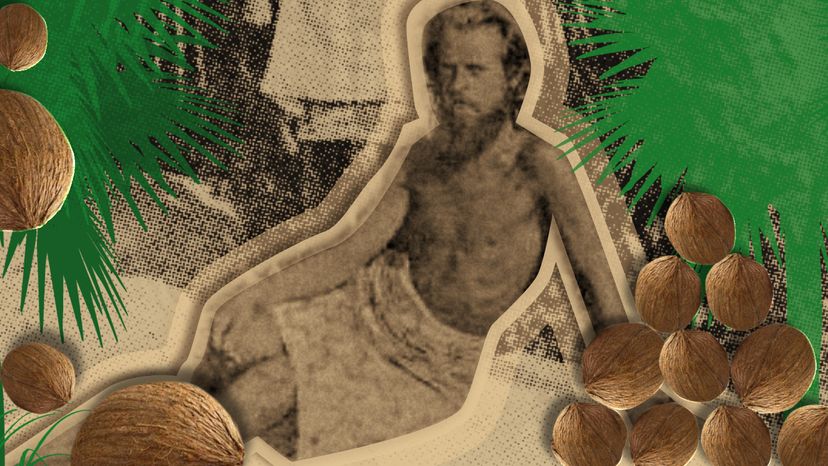 The Sanskrit name for the coconut tree is kalpa vrishka, or "tree which gives all that is necessary for living." In the early 20th century, a 26-year-old German named August Engelhardt took that idea literally — he set out to build a utopian, sun-worshipping sect, one where members would eat nothing — and absolutely nothing — but coconuts.
Born in 1875, Engelhardt was a disaffected chemistry and physics university student who subsequently became a pharmacy assistant. There, he became deeply engrossed in the popular Lebensreform ("life reform") movement that rejected Germany's ever-advancing industrialism, embracing back-to-nature ideals, such as alternative medicine, raw foods, sexual liberation and the rejection of mind-altering substances and vaccines.
He had a very long beard and didn't wear very many clothes. Both attributes cast him as a hippie of sorts in an ultra-stodgy European society. He spoke publicly of his beliefs, for which he was roundly ridiculed, but still, he remained undeterred in his spiritual and nutritional quests.