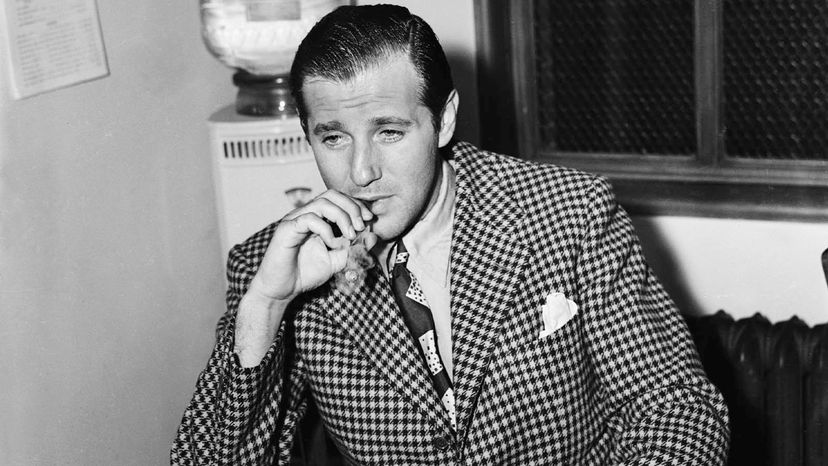 Ben Siegel met his end the way many mobsters do, which is to say quickly and exceedingly violently. In his 41 years on Earth, the man some called "Bugsy" — though rarely to his face — rose improbably from the slums of Brooklyn to the movie star-studded social circles of Beverly Hills, with a stop in a nascent gambling mecca in the Nevada desert where he may have made his biggest mark.
But it was in Beverly Hills one summer evening in 1947 that Siegel — immaculately dressed, quietly flipping through the Los Angeles Times while lounging on a floral couch in his moll's rented Moorish mansion — came to his untimely demise. An assassin fired nine rounds from a rifle through the house's window. At least four bullets struck Siegel, including two in the head and two in the torso. The end was as gruesome as it was instantaneous.
The story of Bugsy Siegel's death made news all over the country and remains as spectacular and captivating as his life, something that has proven irresistible to mob aficionados, movie makers and biographers. Warren Beatty famously played Siegel in the 1991 Golden Globe-winning film "Bugsy." One of the more enduring characters of Mario Puzo's "The Godfather" — both the 1969 novel and the 1972 movie masterpiece — was Moe Greene, who came to a similar end to the real-life crook he was based on.
"There's an extraordinary fascination with these men in a country that values hard work and a work ethic," Larry Gragg, the author of "Benjamin 'Bugsy' Siegel: The Gangster, the Flamingo, and the Making of Modern Las Vegas," says. "You can see it in some of the earliest motion pictures in the early 20th century. Gangsters were in those. They had a big wave of movies in the 1930s. They drift away a bit, but gangsters come back in the movies in a big way in the '70s, '80s and into our century."
Siegel, in many ways, is the gangster's gangster. At The Mob Museum in Las Vegas, he is one of the best-known, most asked-about characters in the joint. Beatty's portrayal of him in "Bugsy" is legendary, though the film's story was not historically accurate.
In real life, Siegel stands among names like Capone (a boyhood friend of Siegel's), Luciano (another acquaintance in crime), Gambino and Gotti on the top of America's most famous mobsters list.