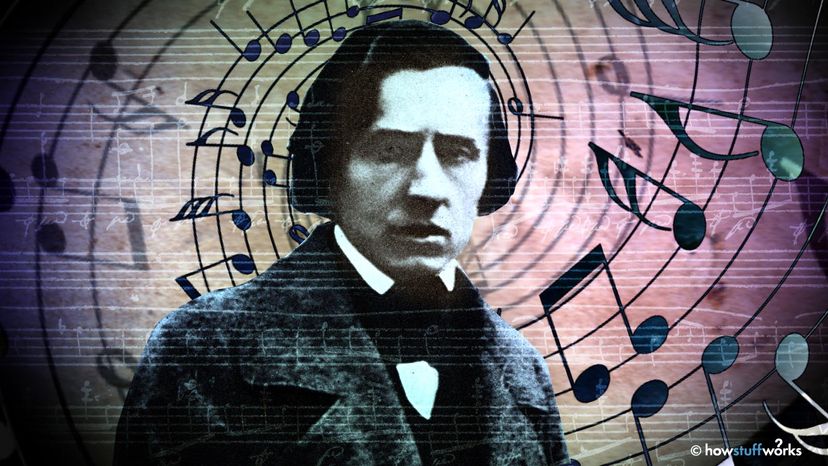 Writer Ted Libby may have said it best in his 2010 NPR article celebrating 200 years of the musical genius Frédéric Chopin. Libby argues that no one before or since Chopin has contributed as many significant piano works and writes that Chopin's impact on other musicians is "entirely out of proportion to the number of concerts he gave — only 30 public performances in 30 years of concertizing." In his surprisingly short career, Chopin managed to leave a lasting mark on the classical genre and the music world at large.
Born on March 1, 1810, in Zelazowa Wola, Poland, Fryderyk Franciszek Szopen, who went on to be known as Frédéric Chopin, developed an early ear for music. His parents, Justyna Krzyzanowska and Nicholas Szopen, moved to Warsaw soon after their son's birth when Nicholas found a job as a tutor for aristocratic families. By age 6, Chopin was already playing the piano and toying with composition, so his parents jumped at the opportunity to hone his early talent. They hired professional musician Wojciech Zywny to provide their young son piano lessons, but Chopin quickly outgrew the kid-level classes.
"The education Chopin received in Poland included composition lessons, literature, mathematics, science, instruction in six languages, logic, philosophy, geography and more," Roza Kostrzewska Yoder, artistic director of Los Angeles piano studio, Chopin Academy, writes via email. "It served as a basis for his entire life."