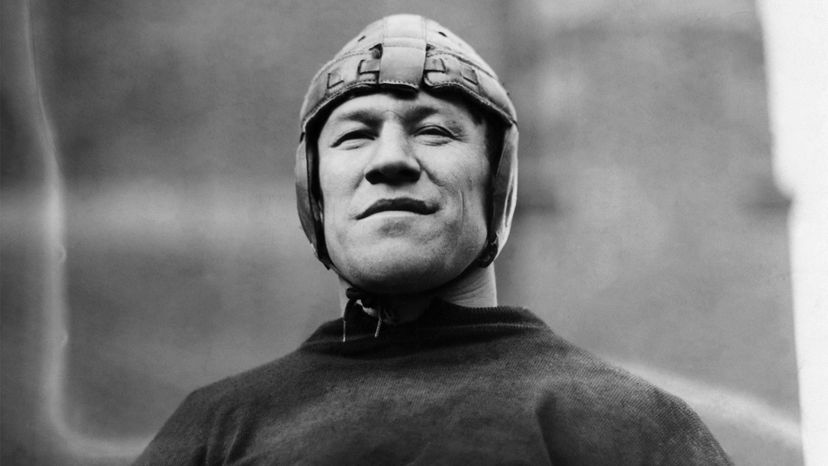 In the earliest part of the 20th century, when golf, horse racing, boxing and baseball ruled the sporting universe, Jim Thorpe (1887-1953) emerged as maybe the greatest athlete the world had ever known. Some might argue, more than a century later, that he still is.
What places Thorpe in that conversation, still — and, yes, he should be there — is something more than his incredible skills. It's more than the fact that he excelled in many sports, both on the amateur and professional levels. It's more than that he had a huge hand in getting America's favorite sport, professional football, off the ground and running.
Thorpe, a Native American who wasn't even considered an American citizen when he stunned the world at the 1912 Olympic Games in Stockholm, Sweden, should be listed among the greatest athletes ever (if not the greatest) for everything he went through simply to compete. And for what that meant to millions around the world.
"He glamorized the Olympics and glamorized sports by being this phenomenon that came from out of nowhere and astonished the world," says Kate Buford, the author of "Native American Son: The Life and Sporting Legend of Jim Thorpe," a 2010 biography. "He became this gold standard of the perfect athlete who could do anything. Anything. We won't see his likes again."