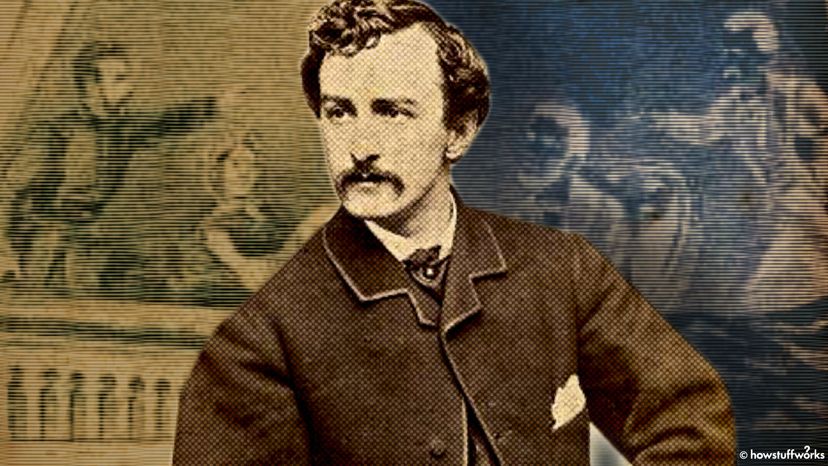 On the evening of April 14, 1865, President Abraham Lincoln attended a performance of the comedy "Our American Cousin," accompanied by his wife, Mary Todd Lincoln, in addition to a young U.S. Army officer, Maj. Henry R. Rathbone and his fiancée Clara Harris.
It seemed like a perfect night for the president to relax. Just five days before, Confederate Gen. Robert E. Lee had surrendered to Gen. Ulysses S. Grant at Appomattox Court House, Virginia, and two days after that, Lincoln had given a speech to a crowd of ex-slaves to celebrate the Union victory in the Civil War. Union forces had occupied Fort Sumpter, the site where the hostilities began in 1861, and houses and public buildings in Washington were illuminated with candles in celebration.
But instead, the night turned into a national tragedy. Sometime after 10 p.m., a 26-year-old Maryland-born actor named John Wilkes Booth — whom Lincoln had once seen perform in another play at Ford's — managed to slip into the president's box and point a Derringer pistol at the back of Lincoln's head. Booth fired a single shot that mortally wounded Lincoln, though he didn't die until the next morning. Booth then dropped the pistol, stabbed Maj. Rathbone in the arm, and then jumped over the box's railing to the stage, breaking his leg in the process, as this account of the killing from the FBI website details.
Booth, who shouted the Latin phrase "Sic semper tyrannis" — "thus always to tyrants" — the motto of Virginia, to the shocked audience, managed to escape from the theater, despite his injury. But 12 days later, he was cornered in a barn in Port Royal, Virginia, by a force of Union soldiers, who lit the structure on fire in an attempt to force Booth out and capture him. But instead, the assassin was shot by a Union Sergeant named Boston Corbett, who explained to frustrated government investigators that God had told him to do it. Booth died seven hours later.
But Booth hadn't acted alone. Instead, the actor had been joined in the plot by a group of Confederate sympathizers, whose intention was to somehow stave off the demise of the Confederacy and slavery by killing the Union's leadership. Four of Booth's fellow plotters — George Atzerodt, David Herold, Mary Surratt and Lewis Powell — were put on trial and executed. Several others were sentenced to prison for their roles in the event.