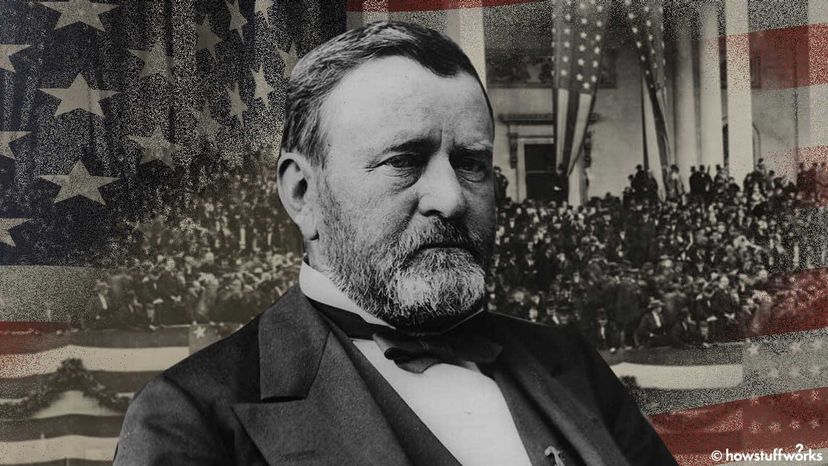 The 19th-century historian Henry Adams once said of Ulysses S. Grant — beloved Civil War general, 18th president of the United States, and a frequent target of Adams' potshots — that Grant made for a "great" soldier, but a "baby" politician.
Historians have been debating his place in the presidential pantheon ever since.
In his time, Grant was an enormously popular public figure, the leader of the Union Army, the hero who won the war for the north. He was the man who saved the nation. As president, he served two terms and could have been reelected to more (as was allowed then). When he died in 1885, more than 1.5 million people attended his funeral in New York.
But his presidency, to many, was indelibly marred by political infighting, scandals, Grant's well-known drinking problem, and the overwhelming burden of bringing post-war America together through Reconstruction. Only in the past few decades have historians begun to look more kindly on the reluctant politico. In a completely arbitrary but well-known ranking of presidents, C-SPAN's Presidential Historians Survey, Grant's jumped 11 spots since 2000, more than any other chief executive. C-SPAN's panel of 91 historians now places him 22nd overall, just below John Quincy Adams (historian Henry's great-grandfather).
"I would look at him as the general that saved the union and the president that managed to preserve the union. He was an essential president," says current-day historian Joan Waugh, the author of "U.S. Grant: American Hero, American Myth," a 2009 biography. "This is a man who we should identify with today. He had his ups and downs in life, for sure ... and yet every obstacle he encountered, he found a way to get through it. And that in itself is admirable."