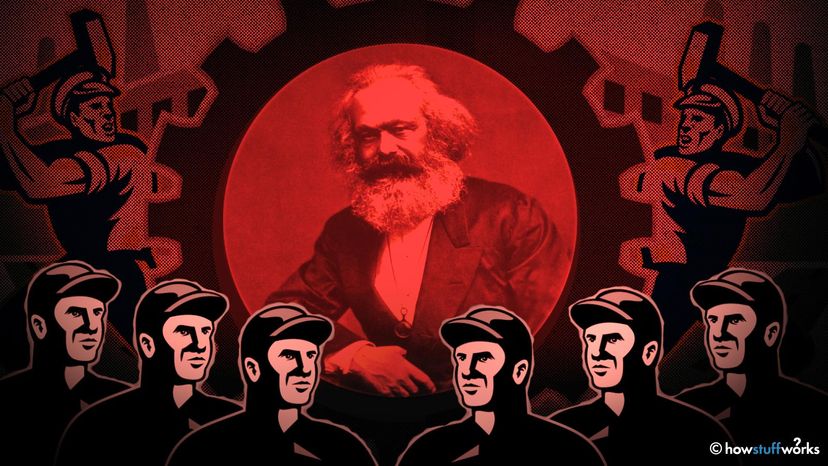 One quick glance at Karl Marx's curriculum vitae says a lot. Economist, philosopher, journalist, sociologist, political theorist. Historian. Add to that socialist, communist (in the original meaning of the word) and revolutionary, and that's just a start.
Karl Marx was one of the most respected minds of the 19th century. His meditations on how societies work, and how they should work, have informed and challenged humans for more than 150 years.
Yet to the uninitiated, Marx may be only a bushy-mugged symbol of revolution, the Father of Communism, the hater of capitalism. He is considered by many, especially in the West, as the man whose ideas spurred on authoritarian communist regimes in Russia, China and elsewhere.
That, again, is selling the man short because it's not entirely right.
"Viewed positively, Marx is a far-seeing prophet of social and economic developments and an advocate of the emancipatory transformation of state and society," writes Jonathan Sperber in "Karl Marx: A Nineteenth-Century Life." "From a negative viewpoint, Marx is one of those most responsible for the pernicious and evil features of the modern world."
If nothing else, Karl Heinrich Marx was a keen observer of the human condition. He was a deep thinker with bold ideas about how to make life better.
"Marx himself was first and foremost a kind of scientist," says Lawrence Dallman, who teaches a course on Marx and philosophy at the University of Chicago and is the co-author of a chapter on Marx and Marxism in "The Routledge Handbook of Philosophy of Relativism." "He was a student of reality. But he himself struggled throughout the course of his career with how exactly to put his ideas to politics."