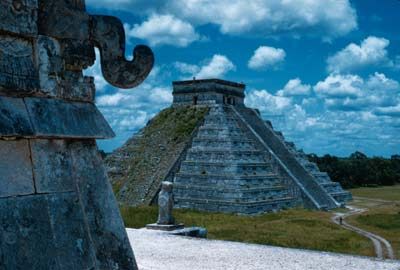 Chichen Itza was one of the major cities of the Maya, situated on the Yucatan peninsula in Mexico. See another view in Chichen Itza in the next photo.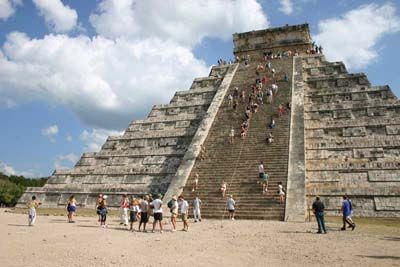 Temple of Kukulkan, also known as El Castillo, is the huge centerpiece of the Chichen Itza complex. See the Temple of the Warriors next.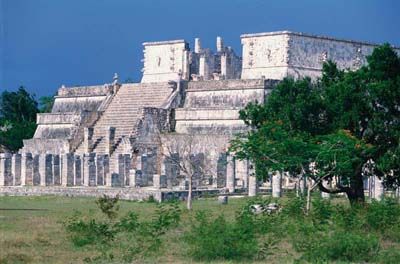 This photo shows the Temple of the Warriors at Chichen Itza. The base of the pyramid is surrounded by sculptures of soldiers, while the peak is topped with a statue.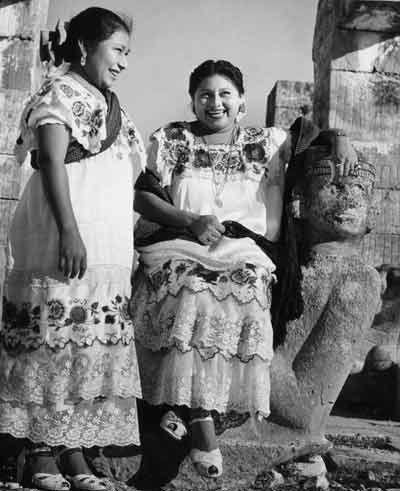 Two Mayan women dressed in traditional embroidered dresses visit the Temple of Warriors.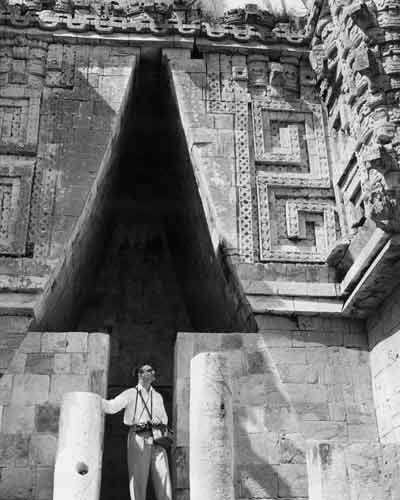 A visitor stands in the ornate southern archway of the ancient Mayan building known as the House of Governors.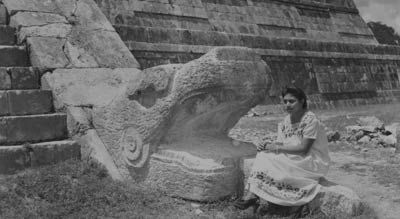 A Mayan girl sitting next to a serpent, an important Mayan religious symbol, at the ruins of Chichen Itza.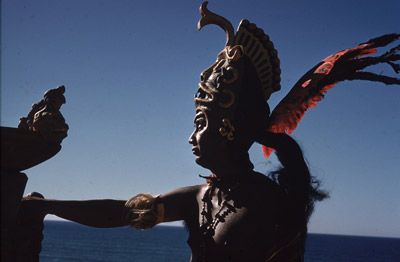 This man is sporting a Mayan headdress as a costume for a film. The Mayans are especially known for their carving -- take a look at Mayan sculpture on the following pages.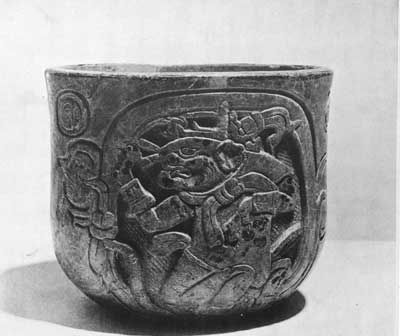 This ancient Mayan pottery is engraved with a jaguar design. There were many jaguar gods in Mayan civilization.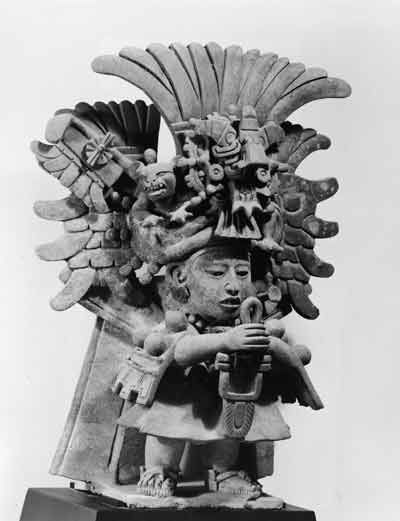 This is a sculptural urn with a figure of a jaguar on its head, from the Monte Alban area of ancient Mayan civilization.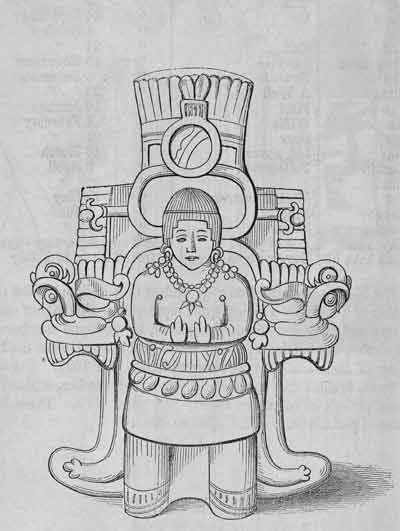 This illustration shows a small Mayan figure, an idol from the Yucatan, Mexico.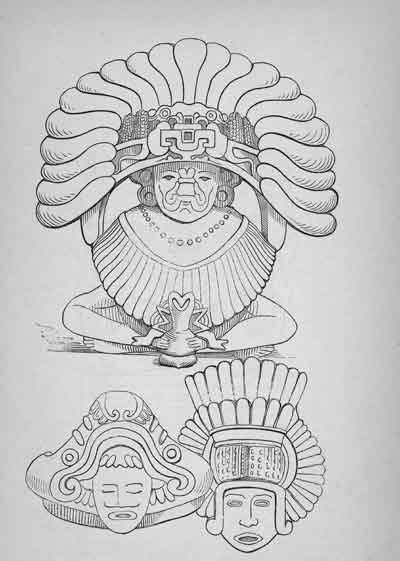 These illustrations depict ancient Mayan figures from the Oaxaca area of Mexico.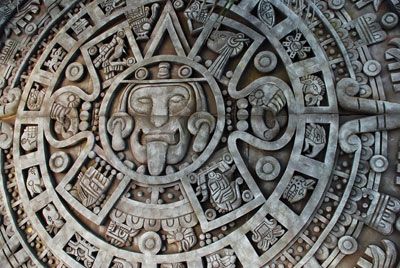 The complex carving is actually a Mayan calendar etched in stone. Learn more in How the Mayan Calendar Works.