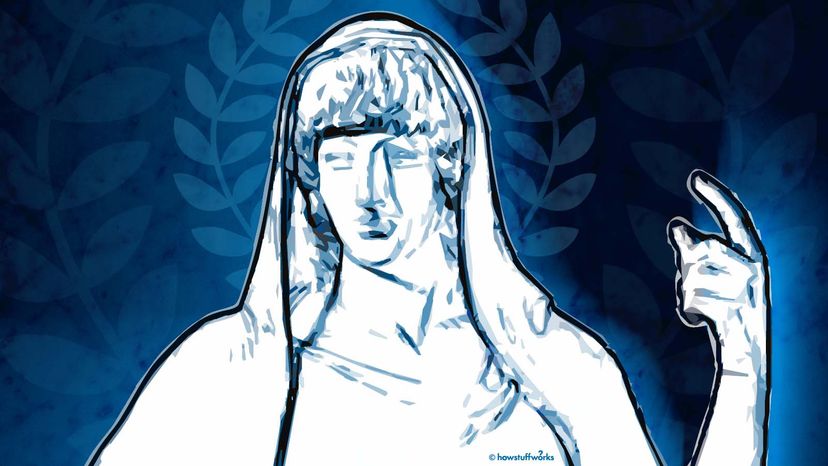 In 2020, as the world sheltered in place, many of us suddenly found ourselves obsessed with kitchen life. From sourdough starters to baking experiments, our ovens were working overtime as we all adjusted to fully homebound lives. But before Martha Stewart and Ina Garten became the domestic goddesses so many of us look to for inspiration, there was an actual domestic goddess presiding over the heart of the home: Hestia.
"Hestia oversees the single most important part of any pre-modern house — the hearth, the source of heat for warmth and fire for cooking," says Richard P. Martin, the Antony and Isabelle Raubitschek professor in classics at Stanford University, in an email interview. "In the case of ancient Greek houses, the hearth was also the place for domestic sacrifices (which then become meals — cooking and sacrifice are totally wrapped up together in Greek religion). And the hearth is a place where you would pour libations of wine or milk or honey, as a way of paying homage to the gods, especially before and after meals."
Born to parents Kronus (sometimes spelled Cronus) and Rhea, Hestia was the sister of Zeus, Poseidon, Hades, Demeter and Hera. The Greek goddess of architecture, family, and the state, in addition to the hearth, home and family, Hestia presided over bread baking and meal prep, but, as Martin mentions, she also oversaw the sacrificial flame and received a share of every sacrifice to the gods. "You would call on her at the top of the list of recipient divinities whenever sacrifices were being made, and even 'give' her the first part of the meat or other offering," he says. "So she was regulating or guaranteeing proper ritual behavior — if you remembered her, and made the right offering, you were doing things right and maintaining order in the larger world."
Considered a protector of the family and political community, Hestia played an integral role in both private and public affairs and she continues to be celebrated as a queen of hospitality. Here are five facts to know about the gracious goddess: