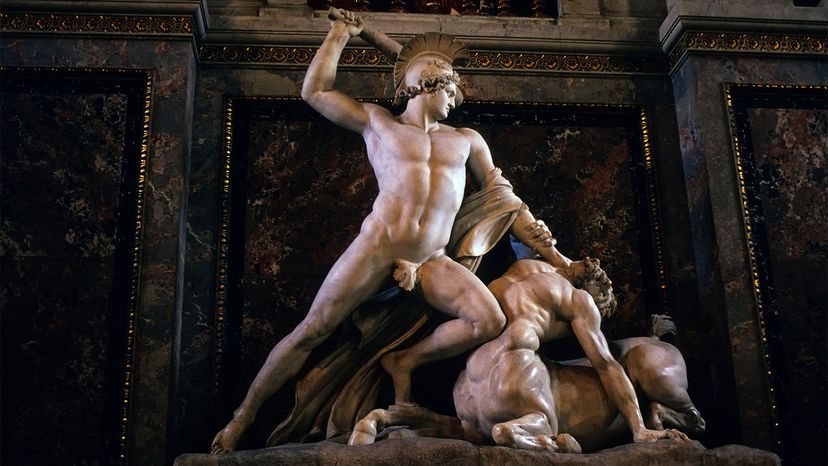 From slaying the Minotaur to expanding the power of Athens, the Greek mythological hero Theseus has a lot going for him. But, as "Olympians" author and artist George O'Connor explains, Theseus is a hard character to like.
"When I was a kid, when I first got into Greek mythology, Theseus was my guy," O'Connor says. "I've always liked the underdog and I felt like Theseus had to struggle and work for what he got, but then he goes on to do a couple of things that are really hard to accept."
O'Connor is a New York-based author, illustrator and cartoonist, best known for his 12-volume "Olympians" series, which takes classic renditions of various Greek myths and retells them for readers of all ages. While the series allowed him to translate his lifelong passion for myth into dynamic and relatable form, it didn't come without its challenges.
"Greek mythology deals with a lot of subject matter that we would traditionally not consider very cool for kids," O'Connor says. "But I also feel like you can't remove the teeth from Greek mythology. You do it a disservice. You might as well not be doing Greek mythology. So, in my adaptations, I have very much decided just to put the stuff out there in a very matter of fact way, without much judgment, but also without being explicit."
While the "Olympians" series rarely features blood, O'Connor says that he made an exception when it came to the telling of classic tale Theseus and the Minotaur. To unwrap why, of course, we really have to dig into the myth itself.