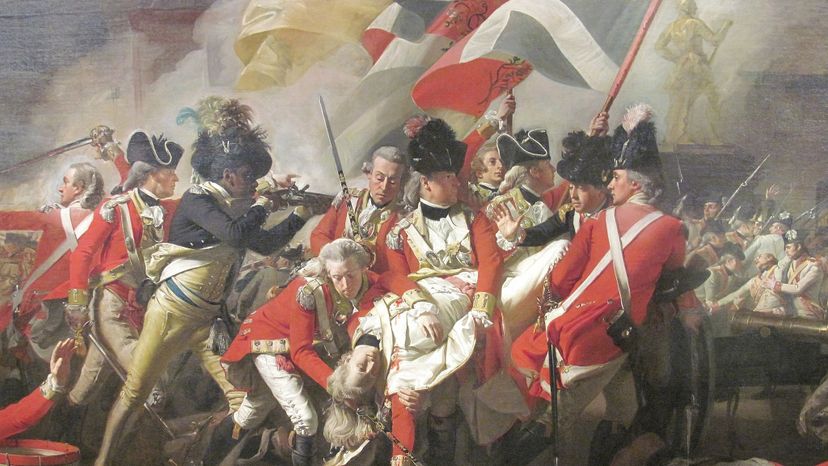 The story of the Black Loyalists of the American Revolution is the story of a people stolen into slavery who are given the chance to fight for their freedom, exact revenge on cruel masters, and establish one of the first free Black settlements on the continent. It's also a story of broken promises, racial discord and the lengths to which people will go to find a better life. And it's a nearly forgotten chapter in North American history.
When the American Colonies declared independence in 1776, African slaves made up 20 percent of the colonial population. The population of South Carolina was 60 percent slaves, and Virginia was 40 percent, mostly toiling on large plantations. (Slavery was not just a Southern institution then — in some Northern cities like Boston, slaves made up 20 percent of the population.) Even before the War for Independence officially began, the British tried to recruit American slaves to rise up and fight against their "rebel" plantation owners. "Loyalist" was the term given to people in the American Colonies who supported Britain.
In 1775 the British royal governor of Virginia, Lord Dunmore, issued a stunning "emancipation proclamation" promising freedom and land to all slaves who would take up arms against their rebel masters. Dunmore was looking for manpower to put down an armed rebellion in Virginia, and he found it. Between 800 and 2,000 slaves and indentured servants fled their plantations and joined with the British, including a hard-fighting militia that would become known as Dunmore's Ethiopian Regiment. The Ethiopian Regiment marched to battle in uniforms inscribed with the insignia "Liberty to Slaves."
Dunmore's proclamation was the "first mass emancipation in American history," says Isaac Saney, a history professor at Saint Mary's University in Nova Scotia. It happened nearly 90 years before Abraham Lincoln signed the Emancipation Proclamation, ending slavery in areas not under the control of the United States government.
When the tides turned against the British in 1779, they issued a second emancipation called the Philipsburg Proclamation, which extended the promise of freedom and land to any slave who would cross the British lines without the requirement to fight. The move, says Saney, was a form of economic warfare against the colonies.
"Escaping Africans would weaken the rebel economy," says Saney. "You'd have this mass emancipation taking place, and the colonists would now have to expend resources to guard the plantations, instead of using them in battle."
An estimated 12,000 slaves of African descent fought for the British, but the war was lost. When the British surrendered in 1783, one of the central points of contention, Saney says, was "the return of what George Washington deems 'U.S. property,' which are the enslaved Africans."