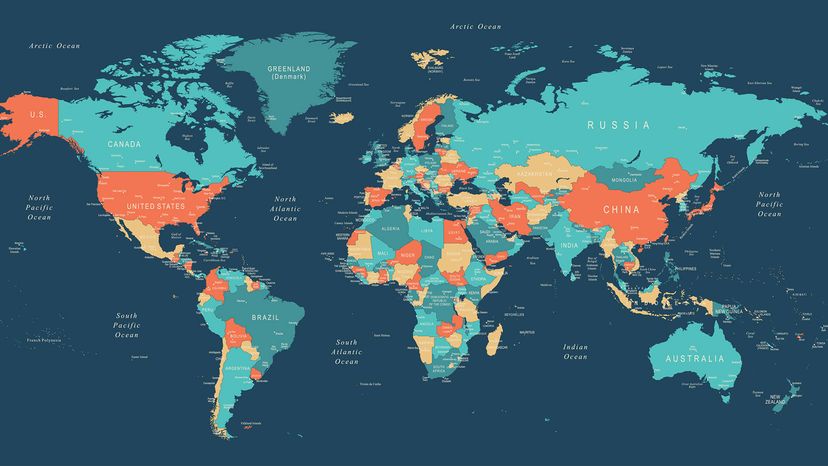 There are seven continents on Earth. That's what we learn in elementary school, along with "two plus two equals four" and "the world is round."
Pretty basic stuff, right? Only that last one isn't quite as cut and dried as our first-grade teachers led us to believe.
In the United States, students learn that there are seven continents:
North America (which includes Central America and the Caribbean)

South America

Europe

Asia (the most populous continent)

Africa

Australia

Antarctica
Going by that standard, continents make up the vast majority of land surface area on the planet, or about 57 million square miles (148 million square kilometers).
But that's hardly the last word on the matter. For example, in Europe, students usually learn that there are actually only six continents: Africa, America, Antarctica, Asia, Australia/Oceania, and Europe. There's even a five-continent model, which lists Africa, Europe, Asia, America and Oceania/Australia. (That's why there are five rings on the Olympic flag.) And some experts think four is the way to go, using as their criteria landmasses naturally separated by water, rather than manmade canals (AfroEurasia, America, Antarctica and Australia).
Heck, as recently as the 1800s, some people says there were just two continents, the Old — including Europe, Africa and Asia — and the New, which encompassed North and South America.
It doesn't take much imagination to see why this is more complicated than it seems. Even as a child, you may have wondered how anyone would regard Asia and Europe as different continents when they are welded together in enormous expanse of land.
Let's try to simplify.