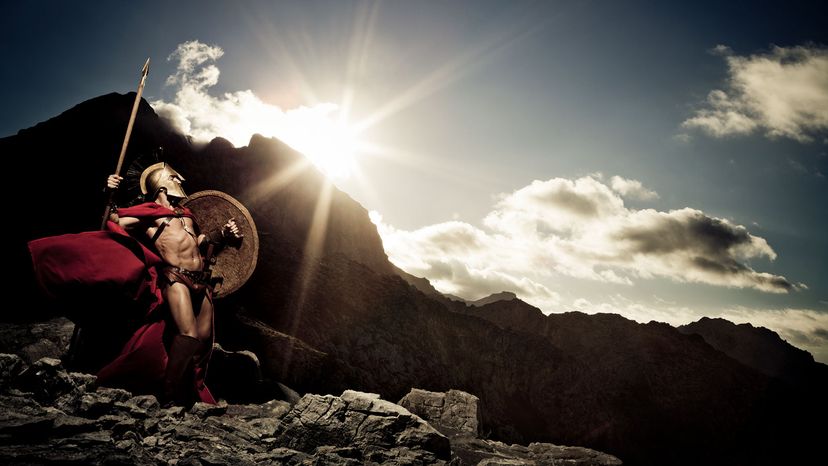 The enduring image of Sparta — that of a brutal and uncultured military state hell-bent on producing the world's toughest soldiers — doesn't tell the full story of this Greek city-state that briefly ruled the ancient world in the fifth-century B.C.E.
In fact, says historian and author Nigel Kennell, it's almost impossible for modern readers to know the "real" Sparta. Everything written about Sparta (and there's plenty) was penned by outsiders and enemies, particularly Athenians. Incredibly, not a single text written by a Spartan author from the height of Sparta's power (550 to 350 B.C.E.) has survived the centuries.
"We have lots of people telling us what the Spartans think, but we don't know what the Spartans themselves believe," says Kennell, author of "Spartans: A New History." "So, we have a distorted picture. And people outside Sparta like to use Sparta as a way of working out their own intellectual, philosophical and political prejudices."
This distorted outsider view of Sparta has created what historians call the "Spartan mirage," and is responsible for the two opposing myths passed down through history: that Sparta was either a utopian society based on communal harmony and obedience, or a dystopian totalitarian regime. Kennell says that neither one is likely true, or at least we don't have reliable sources to back up either conclusion.
The only way to really talk about Sparta is to compare it to Athens, its enemy in the Peloponnesian War and the only Greek city-state that wrote its own complete history.
"There were hundreds of Greek cities, but we have nothing from them," says Kennell. "The only city that we can have a connected, detailed narrative about the internal affairs of is Athens. When you compare Athens to Sparta, they are quite different. But it's difficult to say how much more different Sparta was from Athens than it would have been from any other Greek city that wasn't a democracy."